By Dr. Francis Akin-John
Since 1990, there has risen a crop of preachers that has raised up a celebrity church in our nation and continent. Before then, most of our churches follow the pattern of Jesus in the Bible, but since then, there had been a gradual shift from the core of Jesus church to a church of celebrity. Sadly, most young preachers of today know next to nothing about the Church Jesus promised to build in Mathew 16:18, almost everyone wants to raise a church of celebrity.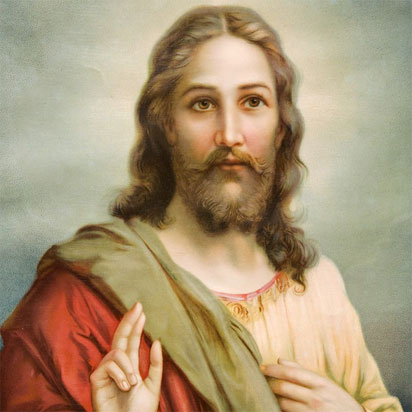 Marks of Celebrity Church
Celebrity church is a church where the preacher is a celebrity, wants to be a celebrity, thinks he is a celebrity and desires to attract worldly celebrities; is a church built by man's educational, social and class considerations; is a church where there is no difference between the world in fashion, class, status and social standing and the church; is a church where selected truth of God's word is spo-ken in a mild, non-offending, so-cially acceptable ways; is a church that does everything to attract the creme de la creme of society and bless them with positions, seats and titles; is a church that pursues excellence, success and achieve-ments in every area; is a church where your fashion sense, finan-cial strength and business connect-ions are crucial and celebrated; is a church where the physical structure, buildings and facilities are of top notch; is a church where your private, personal and moral lives are your private affairs; is a church that makes God to work for you even if you don't know Him in a personal way; is a church where the pulpit is entertaining, celebrating and compromised; is a church where talking about sin is a big taboo and genuine repent-ance is lost word; is a church where people come to pray, besiege God with their self-inflicted problems only and do prophetic acts of seeds upon seeds sowing, and is a church that copies the pattern of other preachers, without checking their bibles, simply because they too want to belong.
This is a very popular mode of church today. Everyone wants to raise a celebrity church here and there. I have found myself in trouble a few occasions because I was invited to a celebrity church and am preaching the message of Jesus there, I was blacklisted since then from their pulpits!
Marks of Jesus Church
Jesus is the Founder, Foundation and Head of His church. Being used by Him to build His church here means that we must align with His revealed will in the scriptures and obey the leanings of His Holy Spirit to raise a church that will be holy, spotless and glorious. Matthew 16:18, Ephesians 5:26-27.
The church of Jesus is comprised of those who have been called out of sin, serving Satan and idols; is a church of saved, sanctified, sep-arate and distinct people unto the Lord; is a congregation of disci-ples, devotees and dedicated foll-owers of Jesus, irrespective of tri-be, class, status and tongue; is an assembly of people that lives to please God, obey His word in every area of their lives and, diff-erent from sinners around them; is a church that loves the truth, live the truth, walk in the truth, stand in the truth of God Word in their daily lives; is a fellowship of believers that are in the world, but the world is not in them because they are not of the world; is a church that is a true salt, light that dispel, rebuke and drives away the darkness around them; is a church that lives for Jesus unashamedly, proclaim Jesus by deeds, actions and seeks to bring others to Jesus on a regular basis; is a church that fights sin, disciplines sin, speak and stand against corruptions of every kind; is a church that is a shinning examples of Christlike-ness in every area, by both preach-ers, pastors and people; is a church that is careful not to bring reproach and derision to the name of Christ by controversial doct-rines, practices and lifestyles.
This mode of church is very rare today. We build our own churches, not the church of Jesus. Converse-ly, we have become a ridicule to the world and hatred against the church is rising in our nation. That is why the Church in our na-tion has little or no influence to affect things positively for God, even when we have so-called Christians in power and sensitive positions in government. So, which church are you building? Celebrity church or Jesus church? You will have to answer now, or later. But make no mistake, you will answer this question one day.
#healthylocalchurch