By Emman Ovuakporie
ABUJA—THE Central Bank of Nigeria, CBN; Nigerian Deposit Insurance Corporation, NDIC, and Revenue Mobilization, Allocation and Fiscal Commission, RMAFC, yesterday, shunned the establishment of a new agency by the House of Representatives to manage assets that are proceeds of corruption and crime seized or forfeited to the Federal Government.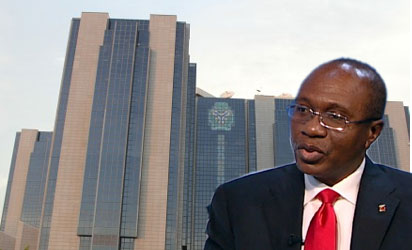 The government agencies made their position known at the public hearing organised by House Committee on Banking and Currency on a bill seeking to establish Nigerian Assets Management Agency, NAMA.
The agency, if created, is expected to manage all government assets, including those seized, forfeited or taken over by anti-graft and other federal security agencies.
CBN Governor, Godwin Emefiele, urged that the NAMA Bill be consolidated with the Senate's Proceeds of Crimes Recovery and Management Agency Bill or better still drop the NAMA Bill.
The CBN governor, who was represented by an Assistant Director, Legal, Henry Forma, in declaring opposition to the new legislation, drew the attention of the House Committee to the existence of another bill before the Senate, known as the Proceeds of Crime Bill, which it considered more comprehensive.
Emefiele said the two bills should be consolidated into one legislation since they were similar, adding that the Senate Bill provided for the establishment of the Proceeds of Crime Recovery and Management Agency.
In his presentation, Acting Chairman, Revenue Mobilization Allocation and Fiscal Commission, RMAFC, Shettima Gana, who also opposed the establishment of the new agency, observed that the functions of the agency should be transferred to AMCON or the EFCC which had existing structures.
He said following government's determination in 2011 to reduce the number of agencies, the establishment of a new agency to manage all assets seized, forfeited or taken over by federal security bodies would not only increase the cost of governance, but amount to duplication of the functions of an existing agency.
In his remarks, Chairman of the House Committee, Jones Onyeriri (PDP, Imo), explained that the idea behind the bill was to provide for an agency that will be responsible for taking and managing Federal Government owned assets, including but not limited to assets acquired through court orders, forfeitures and seizures by federal agencies.
Prior to now, he said that such assets were scattered amongst different agencies "without proper coordination as to their real value and earnings from disposal of such assets."