By Suzan Edeh
A car accident has caused the National Industrial Court, NIC, Bauchi State Division, to postpone hearing on the case between four parastatals of the state government and disenga-ged workers of Bauchi State Furniture Company, who are challenging their sack.
The court, presided over by Justice Waziri Abari, had earlier adjourned the case to February 6 (yesterday) for hearing, but adjourned when it was mentioned for hearing.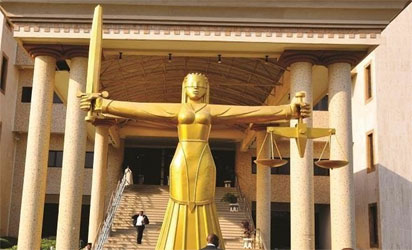 Registrar of the court, Mr. Ibrahim Ibrahim, said the case was postponed to a later date because the judge was involved in a car accident and hospitalised.
The case
The former staff of Bauchi Furniture Company, numbering over 100, were sacked in August 2017 after the company allegedly failed to pay them their salaries for 13 months.
The defendants include Bauchi State government, Bauchi Civil Service Commission, Ministry of Finance and Industry, Bauchi Furniture Company and the Attorney General and Commissioner for Justice of the state.
When the case was mentioned on January 20, the plaintiffs, through their counsel, Idris Jibo, asked the court to declare the com-pany's action null and void.
They also requested the court to order the payment of the backlog of their 13 months salaries and fringe benefits the company owes them and reinstate them to their jobs.
Also, they want a declaration that they are public officers and, therefore, their employment was subject to Bauchi State public service rules and regulations.