Nigeria joined other countries of the world to mark the 2018 World Cancer Day. This year's theme focused on exploring individual and collective drive to reduce global burden of cancer. It outlined actions that communities and individuals could take to save lives, achieve greater equity in cancer care and make fighting cancer a priority.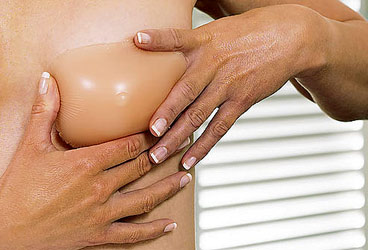 On the occasion, minister of health, Prof. Isaac Adewole, disclosed Federal Government's plans to roll out nationwide screening for common types of cancers and applauded Shell Nigeria Exploration and Production Company (SNEPCO) for donating a new linear accelerator (LINAC) radiotherapy equipment at a cost of over a million dollars ($1M) to the National Hospital Abuja.
Nigeria has less than one radiotherapy machine per one million people compared to one machine to 250,000 people in the developed world. Cancer patients in Nigeria have been dying in numbers due to difficulty in accessing radiotherapy treatment. There is a limited number of radiotherapy machines in the country and many patients have been forced to travel out of the country, even to neighbouring countries such as Ghana to seek treatment. In Nigeria, about 10,000 cancer deaths are recorded annually while 250,000 new cases are recorded yearly. The health ministry's database shows that 50 percent of corpses flown into the country involve cancer-related deaths.
Describing the arrival of the 2nd machine as a major breakthrough for the country, Prof. Adewole said its installation would avoid running down the 1st machine which has currently treated over 200 patients and further check medical tourism as patients who travelled abroad for cancer treatment would return home to receive treatment at the centre.
While 40 percent of cancer can be prevented with healthy lifestyle and another 40 percent if detected early can be cured. Unfortunately, cancer patients in Nigeria face uncertain fate as they do not get the required treatment as and when due, following the collapse of cancer treatment and support services at designated public and private health institutions nationwide. Almost all the cancer centres were non-operational.
"I have also encouraged some state government to invest on both radiotherapy and chemotherapy to improve quality of care and survival of cancer patients" the Minister assured.
Adewole said that government was committed to the development of the Public Private Partnership strategies to address the funding gaps and manpower shortages to surmount these barriers.
Responding, the SNEPCo's representative, Dr Akinwumi Fajola, said that the donation was one of the company's way of giving back to the society in which it operates.
The donation is a key aspect of the intervention of SNEPCo – with the active support of NNPC and co-venture partners – in strengthening the quality of healthcare services in Nigeria.
Since 2013, SNEPCo has supported several health intervention programmes in country. It developed capacity of health workers in seven states in the South West and South South regions, and supported the BEARS Foundation for the repair of congenital cleft lip and palate.
Also in 2014, SNEPCo worked with an NGO (Extended Hands) to undertake corrective surgery and treatment of women suffering from Vesical Vaginal Fistula (VVF) across the six geo-political zones.
In 2016, thousands of residents in Lagos benefitted from a health outreach organised by SNEPCo which offered free medical services and education at strategic areas in the mega city.