By Emma Amaize & Chancel Sunday
BOMADI—SOME leaders of Niger Delta ex-agitators, weekend,  complained that the  Coordinator of the Presidential Amnesty Programme, PAP, Brigadier General Paul Boroh (retd), had made himself inaccessible,  making it difficult for both sides to discuss effective ways of handling the programme and getting good result.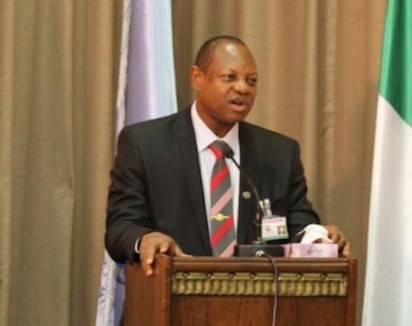 The ex-militant leaders, who spoke to Vanguard in Bomadi, Delta State, alleged that there were "abnormal and irritating activities" affecting the smooth implementation of the programme and called on Boroh, who is also the Special Adviser to the President on Niger Delta, to convene regular meetings with them to brainstorm on the way forward.
The National Vice President, PAP, Phase 2, Chief Collins Arigo, Chairman, Coalition of Urhobo Ex-militant Leaders and Public Relations Officer, PRO, Phase 2 ex-militants, Mr H. M. Ebirie, and Leader of the defunct Ogidi Militant Camp, Mr Eddy Ojobrise, a.k.a General Ojobrise, all alleged neglect by Boroh.
Arigo said: "We do not like certain happenings under Boroh. We, ex-militant leaders, who are core beneficiaries of the programme are not carried along. We find it difficult to meet with Boroh to discuss issues and the way forward, as he refused to call for the regular meetings since inception of office.
"It is at such meetings that we discuss various issues, including security and others in the Niger Delta region. Most of our ex-agitators have not been sent for training and those who went for training are not empowered yet. Our yearly housing allowances are not paid since his assumption of office."
However, Head, PAP, Niger Delta, Mr. Jude Akpobubakaye and Liaison Officer, PAP, Niger Delta, Mr. Piriye Kiyaramo, told Vanguard that it was not true that the Amnesty Coordinator was unapproachable, saying that Boroh set up a  24-hour call centre at the PAP office in Abuja to avoid any communication gap.