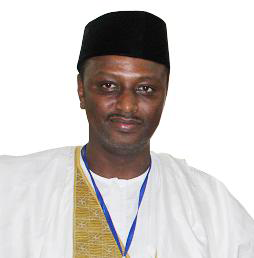 •Alhaji Nura Sani Kangiwa
By OSA AMADI
The Argungun Fishing festival at its prime, many years ago, was on the global tourism calendar. It brought fame and honour to Nigeria and Kebbi State but disappeared from global cultural watch list due to unexplained circumstances, thereby denying Kebbi State the needed tourism revenue and the people access to foreign investments on hospitality and employment.
But the festival is set to bounce back with the Kebbi State Governor, Senator Abubakar Bagudu's appointment of Alhaji Nura Sani Kangiwa as Senior Special Assistant on Tourism Matters with mandate to restructure and rebrand Argungun fishing festival into a notable world-class cultural event.
Indeed, the governor's choice and appointment of Nura Kangiwa to revamp the festival and the entire tourism architecture of Kebbi State sign-posts a fresh beginning for the famous festival.
Alhaji Sani Kangiwa, a prince of the Kebbi Emirate Kingdom and a frontline tourism investor, has begun with key projects that would create signature influence on the about-to-be-rebranded festival, beginning with critical assessment of other special cultural offerings in the state.
In a press release issued in Lagos, Frank Meke, tourism media coordinator to Nura Kangiwa, said the comeback bid of Argungun fishing festival would add a fresh flip to the desire to open up the cultural offerings of northern Nigeria to which Kebbi State was once a notable tourism destination attracting both foreign and local visitors in droves not only to witness the fishing festival but also to appreciate the state's huge basin as agriculture wonderland.
"The lake rice produced in Kebbi State to which Lagos State is a major investor, is a testimony to the fact that Kebbi would also leverage on this window to open up a special tour to the state on agricultural offerings and a greet and meet project at the Emir's palace for visitors to appreciate our tradition and hospitality," Nura Kangiwa said.