By Omeiza Ajayi
ABUJA- The All Progressives Congress APC has mourned the death of Gen. John Shagaya, "a staunch party man and former Minister of Internal Affairs between 1985 and 1990."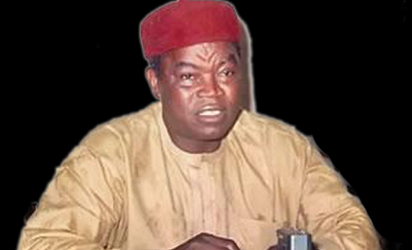 The party in a statement by its spokesman, Bolaji Abdullahi, recalled Gen. Shagaya's "excellent service during his sub-regional assignment as Economic Community of West African States Monitoring Group ECOMOG Commander. The late Shagaya also had distinguished tenures as Minister during the Gen. Ibrahim Babangida military regime and Senator between 2007 and 2011, when he moved several motions and initiated bills for the good of the country."
Meanwhile, the Minister of Interior, Gen. Abdulrahman Dambazau (retd), has expressed shock and sadness at the death Gen. Shagaya, who died in a ghastly motor accident in Plateau State on Sunday, 11th February, 2018.
Gen. Dambazau described the late Gen. Shagaya as a statesman and a national icon, who contributed immensely to nation-building both as a military professional and a politician.
The Minister recalls with nostalgia the achievements of Gen. Shagaya in the then Ministry of Internal Affairs (now Interior) during his time as the Minister from 1985 to 1989.
According to the minister, "Gen. Shagaya, a chieftain of the All Progressives Congress APC, a former Senator of the Federal Republic of Nigeria, a retired gentleman officer of the Nigeria Army, would be greatly and sorely missed for his immeasurable contributions to the growth and development of the country".