By Chidi Nkwopara
OWERRI—ANGRY reactions have continued to trail the alleged amnesty announced in Owerri last Monday, by Governor Rochas Okorocha, for the dreaded acolytes of late Don Waney.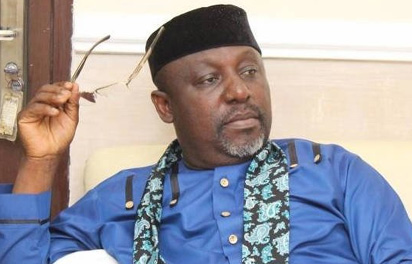 Addressing the Don Waney followers, the governor among other things, said: "We, as a government, are happy particularly that these young boys and girls will now come back as good citizens of Imo State. We are here to receive them and listen to them."
Continuing, Okorocha said that "we are welcoming back our brothers and sisters, who have remained in the creeks and forest for so many years, perpetuating all kinds of evil, killing and maiming human beings."
Reacting, the former Managing Director of Imo State Government owned newspaper, The Statesman, Mr. Tony Ibe, said, "the governor goofed. We should not forget that the dastardly killing of innocent Christians, who were returning to their respective homes after the New Year service, took place in Rivers State, a different jurisdiction all together. How can Okorocha grant amnesty to people who are wanted in a neighbouring state for such a serious crime as mass murder?"
Ibe was of the opinion that "the governor, by this singular act, has unwittingly accorded the criminals profound protection and this is not good for either his office or the corporate image of the state."
Another respondent, who simply identified himself as Ferdinand, said "the governor is completely on his own in this matter.
"The development has created an unfortunate precedence in the criminal history of Nigeria. I hope the security agencies have not lowered their guard in our  collective quest to arrest and prosecute the perpetrators of the January 1, 2018, massacre in Omoku, Rivers State?"
Answering another question, Ferdinand said there may not be an end to criminality if hoodlums are made to believe that a lifeline was waiting for them along the line.
"The so called amnesty granted the Don Waney loyalists was misconceived and misapplied. It has created the impression that the criminals can get away with any level of crime, if they are properly connected. This is a sad testimonial," Ferdinand reasoned.