By Bartholomew Madukwe
Prominent lawyer and Senior Advocate of Nigeria, Paul Usoro, has enjoined lawyers across the country to build competencies in financial management in order to aid their professional performance.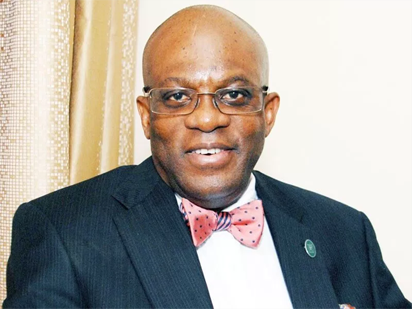 Usoro at a meeting with a group of lawyers in Lagos, said it was important for lawyers to go beyond their primary profession and acquire relevant skills in finance to improve their practice.
"A law firm should be operated as a business concern. In the course of my practice over the years, I have come to understand the importance of financial literacy and it is commonplace that most lawyers don't have sound knowledge of finance, assets and liabilities. This hampers practice in a number of ways. With a vibrant knowledge of finance, you're able to improve your law firm management skills, manage your practice very well and also offer advisory services on issues relating to finance to clients, where such is required," he said.
He further enjoined the young wigs to take advantage of the various courses that are available to non-finance graduates and also open themselves up to mentoring opportunities from senior Lawyers. He posited that the various formations such as the Young Lawyers Forum can be a major catalyst to this objective.
"It's important that lawyers, particularly young lawyers open themselves up to mentoring from the senior lawyers. This is critical to knowledge transfer and will help institutionalise sound professional ethics in the practice. Groups and forums within the NBA such as the Young Lawyers Forum and even outside it, can play a major role here. Another option is to equip oneself via financial courses available to students outside the field," he enthused.
Usoro is reputed for his contributions to the development of the telecommunications industry in Nigeria. He has also offered his expertise across various boardrooms in Nigeria, chairing the Board Audit Committees of Airtel, Premium Pensions Limited and Nigerian Bulk Electricity Trading Plc. He is a member of Access Bank's Board Audit Committee and Chairman of the Board of Directors of Marina Securities Ltd.