The National Rescue Movement (NRM) has called on the Kano State Independent Electoral Commission (KNSIEC) to cancel result of Saturday's local government elections in the state.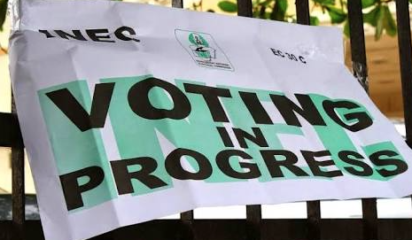 Deputy National Chairman of the party, Mr Niyi Dada, who made the call in a statement on Friday in Abuja, said that the exercise was fraught with irregularities, including under-age voting.
He also said that threats to perceived opponents, which forced them to stay away from participating in the elections constituted a major irregularity during the exercise.
Dada described the polls as "setback and a disgrace to democracy in Nigeria'' and advised that the Nigerian electoral process should not be allowed to derail its democracy.
"NRM believes that a faction of the All Progressives Congress-led government that participated in the election could not have garnered over 2.6 million votes to clinch all the election positions in the 44 local councils.
"It was obvious that the election was not free and fair.
"NRM hereby call on the President to as a matter of urgency, direct security agencies to investigate the circumstances that led to under-age voting in the election as well as prosecute whoever is culpable.
"Notice is hereby given to Kano State Independent Electoral Commission and security agencies to investigate the under-age voting and take necessary action or NRM will be compelled to take appropriate action within the law,'' he said.
According to Dada, if this is not done, Nigerians might see a repeat of the 2019 elections.
He called on Nigerians to guard the sanctity of the electoral process.
He also urged the Independent National Electoral Commission (INEC) to crosscheck the voter register it gave KNSIEC to ascertain whether it was doctored to accommodate under-age voters or if it was used at all.
Dada said that NRM also wanted the electoral commission to cancel the Saturday council polls and conduct a fresh one that would have semblance of fairness.
He said that the NRM stood for fairness, justice and equal opportunities for all Nigerians "who seek elective positions within the ambit of the law and the Constitution.