By Chinenyeh Ozor
Two staff of Nsukka Local Government Area of Enugu State— a pregnant Mrs. Josephine Obetta, and Caroline Ekeh—were, yesterday, crushed to death along Orba Road on their way home to get their Permanent Voter's Cards, PVC, a prerequisite for the payment of their January salary.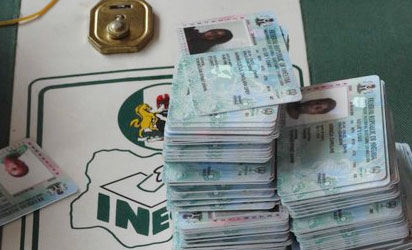 According to an eyewitness, "a tipper-lorry rammed into the motorbike that was carrying the women, while the bike man was trying to avoid an oncoming bike. The two of them died instantly."
Vanguard gathered that workers of the council were already spoiling for war, but for the timely intervention of Mr. George Ngwu, the Nsukka chapter Chairman of Nigeria Union of Local Government Employees, NULGE.
Mr. Ngwu confirmed the incident, saying he calmed the already charged atmosphere by ordering for the suspension of the payment of salary, when the news of the unfortunate incident filtered into the council.
Ngwu blamed the Nsukka council for not posting the circular for council workers to bring their documents for verification on time.
He added that if the circular was pasted before the close of work the previous day, possibly the death of the two women would have been avoided.
"We all saw the directive that voter's card was a prerequisite for verification of payment of salary this morning (yesterday) and those women were only trying to comply by going home to get their PVC when they met their untimely death," he said.
All efforts by Vanguard to speak with the council Chairman, Chief Patrick Omeje, on why the presentation PVC should serve as a condition for the payment of salary proved abortive as he was said to be out of town.