Worried by the alleged indiscretions, which may derail the All Progressives Congress (APC) from achieving its set goals and subject it to public ridicule, the six zonal vice chairmen of the party have cried out.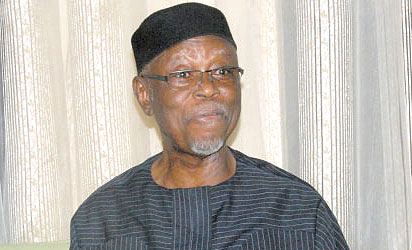 The zonal chairmen accused the present leadership of the party led by Chief John Oyegun, which has been in office in the last three years, of lacking in transparency and accountability and generally mismanaging the affairs of the party.
In a strongly-worded memo to the party's National Working Committee dated January 17, 2018, sent through the party's national chairman, the zonal chairmen raised four key areas of indiscretions, which included the finances of the party, formation of ad-hoc committees, abandonment of the zones and change of party structures.
The memo was signed by the six zonal vice chairmen, namely Chief Pius Akinyelure (South-west), Comrade Mustapha Salihu (North-east), Alhaji Zakari Idde (North Central), Inuwa Abdulkadir (North-west), Hon. Emma Eneukwu (South-east) and Ntufam Hilliard Eta (South-south).
In the memo, the chairmen said they had observed with dismay that the APC Constitution had been "disregarded since the inception of the NWC, especially in the formation of ad-hoc committees among others."
"This function, which constitutionally is the sole responsibility of the National Working Committee, has been reduced to the whims of the National Organising Secretary, under the watch of the National Chairman," they added.
The chairmen specifically raised issues about the finances of the party, saying "Article 14b (iii) of the party's constitution on finances has been grossly abused since the inception of this body. The state of the financial affairs of the party is shrouded in secrecy and lacking in transparency such that it makes it virtually impossible for members of the National Working Committee to authoritatively defend the various expenditure and incomes."
They alleged that the income and expenditure of the party has never been brought to the consideration and approval of the NWC.
On abandonment of the zones, the chairmen lamented that structures of the party other than the National Executives were not allowed to function as envisaged by the party's constitution.
"Particularly, the Zonal Executive Committees have more often than not been bypassed by the National Chairman in many of the interventions at the state chapters without due regard to the grand norm of the party," they said.