lagos—THE Lagos State Controller of Prisons, Mr Tunde Ladipo, has said that no prison in the state has any excuse not to take inmates on trial to court when necessary because of mobility from now on.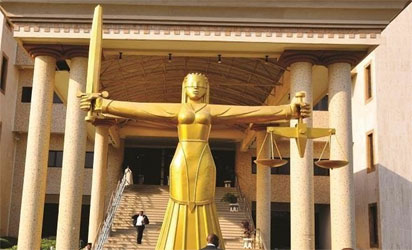 Ladipo told newsmen  in Lagos yesterday that the Controller General of Prisons, Alhaji Jafaru Ahmed, had ensured the needed facilities are in place to ensure that inmates do not suffer neglect in any way.
He said: "Most of the prisons have enough vehicles to convey inmates to court and they are being fuelled by the Federal Government. There is no excuse for anyone in charge not to take prisoners to court and no reason for any inmate to suffer neglect.
"This is because basic things needed to make them happy have been provided and they are being given out to them under strict supervision as and when due.
"The CGP, Alhaji Jafaru Ahmed has started fulfilling his promise that he wants to reform the NPS and ensure that he alleviates the suffering of both the staff and the inmates," he said.
Ladipo said that the state command of the NPS had also just received a large consignment of materials to cater for welfare and health needs of staff and inmates.
"Almost of every month now, we have store items coming in; we have uniforms and the kits for them, for the inmates we have blankets, sleeping mat, drugs and many others to keep them comfortable," he said.
He said that the materials would be distributed among the five prisons in Lagos State.
The five prisons in Lagos State are Maximum, Medium, Female (all in Kirikiri), Ikoyi and Badagry, which presently have no fewer than 7,500 inmates.
Ladipo said that any officer found tampering with the materials would be sanctioned in line with the controller-general's zero-tolerance for corruption.
"Any officer found tampering it will be seriously dealt with; it is not even possible because I personally monitor it and distribution will commence as soon as possible.
"We appreciate the CGP for this because it is the first of its kind since I joined the service," he said.