By Ben Efe
East African runners have indicated their interest to run in the 2018 Warri/Effurun Peace Marathon billed for March 3 in the Delta State commercial hub of Warri.
Despite explanations by organisers that the race is open only to Nigerian athletes resident in the country, the East African runners ever on the look out for long distance races around the world insisted in participating even as the prize money is below $5,000 dollars.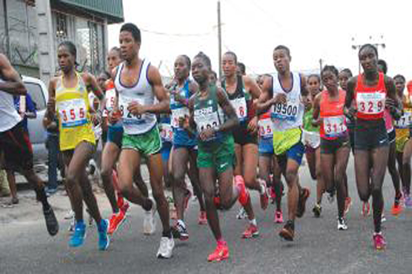 "We did get notice of interest by some East African runners. But for now, we cannot entertain foreign athletes. The race is only for athletes resident in Nigeria," said Mrs. Joyce Bozimo, who is the chief executive officer for the event entering its third edition.
She stated that the race has been upgraded to a 21km race and the course already mapped out. A kiddies' 10km race has also been introduced.
"We are also looking for new innovations to make the event more appealing and exciting to the spectators and the participating athletes.
"Of course we haven't forgotten why we are having the race. It is to promote peaceful coexistence in the area.
"Warri and environs were a very peaceful and joyful destinations in the past. With the Warri/Effurun Peace Marathon, we are sending a message to the youths, that there is more to life than violence."
The event was started in 2016 with athletes from the Warri area. However, some national athletes gate-crashed, hence the decision by the organisers to throw the race open to all Nigerian athletes in the 2017 edition.