Labour minister, Dr. Chris Ngige's announcement of plans by the Federal Government to establish skills acquisition centers is commendable;  though we had these skills training centers before.
We had in Kaduna and we also had in Lagos among others.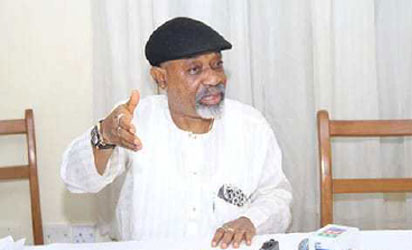 It should therefore not be difficult for the government to reactivate these centers. The reactivation will not just empower youths with skills, it will create job opportunities for the lecturers and other non-academic staff.
Beyond this is the multiplier effect as the skilled youths are likely to also engage more hands. This should put a stop to foreigners doing jobs that Nigerian artisans can do.
Since 1986 when the government of Ibrahim Babangida through his then Minister of Labour, Rear Admiral Patrick Sebo Koshoni admitted that Nigeria had three million unemployed, successive governments have been putting in place one programme or the other to tackle the issue.
However, economic policies of these governments have also stopped the industries from producing at installed capacity hence, job opportunities are hardly created.
Viewed against this backdrop, Ngige's statement gives a ray of hope but the economic policies of the same government that has drastically reduced the purchasing power of the people also needs to be addressed.
Senator Ngige     said "the Federal Government is assiduously working towards achieving a significant and sustained reduction in the high rate of unemployment in the country, within a short and medium time frame, through well-articulated strategies which include the construction of new skills acquisition centers, completion and rehabilitation of abandoned and dilapidated centers across the country."
Ngige who  spoke in Anambra, his home state during the ground-breaking ceremony of the Federal Specialist Skills Acquisition   Centre, in Ifitedunu, Dunukofia Local Government said "We are focusing on skills acquisition   because of the trends in modern labour market demands for a growing country like ours.  With a huge housing deficit of 17 million and with the estimated construction of 1000 housing units in each of the 36 states and the federal capital territory, Nigeria has the potential of creating three million jobs in a year with huge multiplier   effects.
"Countries like America, Britain and Canada are reported to have recorded 70 to 80% contributions to their Gross Domestic Products through housing   and construction sector, this is achieveable in Nigeria."
Let us see the minister do more of such ground-breaking in all parts of the country.