By Iyabo Aina
Veteran Nigerian Deejay, Oscar, popularly known as Dj Oscar B, who made waves from 1981 till late 2000's, known for his old-school hit mixtapes on top charts in Nigeria, from Benin City, Edo State, and also the president of Edo state Veteran Dj's has revealed that the song titled 'Trust' by reggae artist Winning Jah was most preferred track by Dj's in Benin for 2017.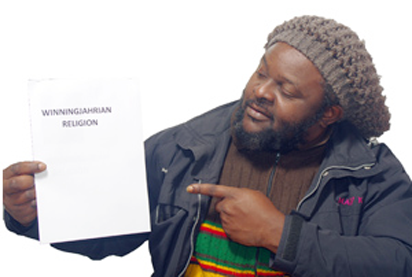 Oscar B, spoke about his upcoming reggae compilations of the year to Vanguard entertainment reporters. He stated by complimenting the recent moving hit songs of Nigerian Reggae mainstream artists. He gave more credits to Winning Jah's continuous storms in recent releases.
During his review of Winning Jah's latest Album "Africa Inside me" released by VP Records arms, VPAL Music on the 24/11/2017, he revealed that his reason for positively accepting the Album was the use of multiple languages on the tracks and that the track "Trust" from the album has a mind blowing tune alongside evergreen lyrics that every person with or without love for reggae could feel.
On behalf of Edo State Dj's, I announce the consecutive play of our most lovable reggae track of the year "Trust" He said.
If you recall, the track "Trust" by Winning Jah has been played by various international radios. Two days after the official release, the track went on various compilation on Jamaican and Canadian internet radios, like CJMP Power community radio and others.