By John Mkom
Jalingo—The leadership of Taraba State chapter of Christian Association of Nigeria, CAN,  yesterday, disclosed that there was a grand conspiracy among the Federal Government, the police and killer Fulani herdsmen over the recent killings across Nigeria, particularly in the state.
At press conference in Jalingo, CAN chairman in the state, Rev. Ben Ubeh, said recent killings in Taraba State by Fulani herdsmen and the stand of the security, particularly the police needed to be scrutinized.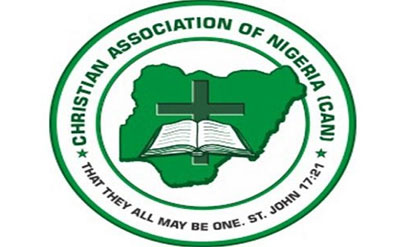 This is even as they called on  Governor Darius Ishaku of Taraba State not to buy into the cheap blackmail by Miyetti Allah Cattle Breeders Association over the implementation of the open grazing prohibition law.
CAN said: "We call on President Muhammadu Buhari, Emirs and patrons of Miyetti Allah to rise to the occasion and prevent the country from going into another needless civil war.
"Cattle breeding is a private business and you cannot force your private business on the resources of others. If the Federal Government creates cattle colonies, would they create piggery colonies across states in north?
"We support ranching as the best solution to the killings going on in the country. Ranching is the way to go and the Federal Government should stop playing politics with the lives of innocent Nigerians to please a particular group in the country.
"For now, Mr. President seems to be sympathetic to his kinsmen going by his handling of herdsmen killings in the country. The President should do the needful and truly stand on his statement: 'I belong to everybody and I belong to nobody'."
While accusing the Federal Government and the police of playing double standard on issues of security in the country, CAN said the government last year declared Independent People of Biafra, IPOB, a terrorist group and lunched "Operation Python Dance, "and "Crocodile Smile" for the IPOB and Niger Delta Avengers, but failed to do so on the issue of herdsmen who have killed more people, even more than Boko Haram.