By Emman Ovuakporie
ABUJA—MEMBERS of the House of Representatives Committee on Public Petitions, yesterday, ordered  military authorities and other stakeholders to stay away from the disputed land belonging to natives of Effurun in Uvwie Kingdom, Delta State.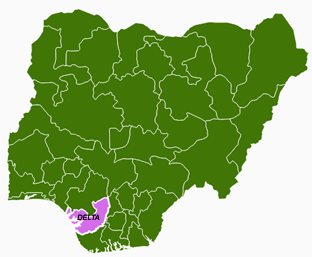 The committee, at its third sitting, also summoned the Chief of Army Staff, Lt-Gen. Tukur Buratai, to appear before it on January 30 to explain how the Army acquired and resold plots of land out of the land in dispute.
Chairman of the committee, Mr. Uzoma Nkem-Abonta, (PDP, Abia), gave the orders  at the third hearing of the matter following perceived un-cooperative attitude of the Army representative, Major Daniel Ehicheoya.
The resolution also include a summon of the head of  the Army Estates to throw more light on the issue.
Abonta explained: "The essence of placing a blanket order on the disputed land is due to the unwillingness by the Army to provide details on the matter," saying that the natives who petitioned the House had supplied all necessary documents to substantiate their claims  while the Army has not done same.
Asked what submission the Army has to counter the position of the petitioners, Major Ehicheoya told the panel that the matter was subjudice as the Army had filed a counter claim against the Effurun people in court which is yet to be determined.
Asked repeatedly to give the name  of the head of Army Estate, following information that the land so confiscated was not being used for any military related enterprise as it was being sold to individuals for commercial and residential purposes, the major maintained that the matter was before a court.
Pressed further for counter submission  against assertions by counsel to the petitioners,  V.O Otomewio, whose chambers filed the petition on behalf of Effurun people in Uvwie Kingdom, Major Ehicheoya said the Army had made its written submission on the matter and had nothing more to add.
It took a heated persuasion by the committee chairman and his Deputy, Rep Rotimi Agunsoye (APC, Lagos) to make him promise to supply further details on the matter.
Backing down from its earlier threat of concluding the matter whether or not it is before a court, the committee adjourned decision on the matter till January 30  during which it expects the Army Chief, Buratai and the head of Army Estate to provide detail explanations on how it acquired the 1,877 hectres of land in Effurun, Uvwie Kindom of Delta State.
Otomiewo, co counsel to Uvwie Kingdom had submitted additional documents to the committee last Monday to further buttress their claims.