Slovenian unions on Wednesday launched the first in a series of strikes and protests in a bid to press their demands for wage hikes in the public sector.
Unions in state administration, education, health and social care, culture, environment, defence, justice and fire-fighters will either participate in or support the work stoppage.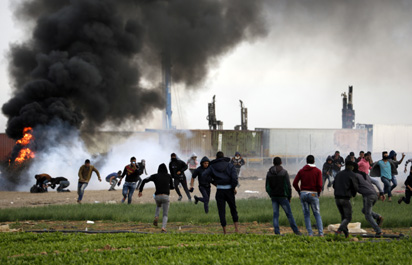 "Also, thousands of people are expected at a rally in front of the government headquarters in Ljubljana at noon,'' the unions said.
It was not immediately clear how many people are set to fully stop work and which services will be affected and to what extent.
At the core of the unions' demands is to eliminate a discrepancy in wages which emerged after the government made separate wage deals with the doctors.
Report says the unions also want remaining austerity measures, in place since 2012, to be scrapped, including an 8-per cent wage cut.
Prime Minister Miro Cerar's cabinet ruled out the move, saying it would cost an estimated one billion Euros (1.22 billion dollars).
Maximum public sector spending in the 2018 budget was set at 19.3 billion Euros.
Intending to keep the pressure on, additional strikes are planned for February: police unions on the 12th, healthcare and social care workers on the 13th and teachers on the 14th.
Slovenia is the richest of former Yugoslav republics; it joined the European Union in 2004.
It is also a part of the euro zone, but is still at just around 60 per cent of the EU wage average, with an average gross monthly income of less than 1,600 Euros
NAN