By Emmanuel Aziken
LAGOS—THE Coalition for Nigeria, CN the third force to break the dominance of the two major political parties in Nigeria as envisaged by former President Olusegun Obasanjo is to be launched next Wednesday, it emerged yesterday.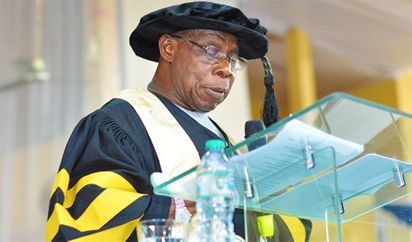 The coalition, it was learnt, may have also won the support of at least 20 senators and a sizeable number of members of the House of Representatives.
Chief Olagunsoye Oyinlola, who is believed to be championing the group, could not be reached yesterday. He was in a function yesterday evening and was unable to answer calls and a text message Vanguard sent to him had not been responded to as at press time.
However, Premium Times reported yesterday that Oyinlola, a longstanding political associate of Dr. Obasanjo, is currently helping to coordinate the activities of the group which hopes to break the ranks of the two major political parties in Nigeria.
A former senior aide in the Obasanjo administration also confirmed to Vanguard his involvement in the group.
Obasanjo had in his special press statement issued on Tuesday, called for a third force styled as Coalition for Nigeria saying:
"We need a Coalition for Nigeria, CN. Such a Movement  at this juncture needs not be a political party but one to which all well-meaning Nigerians can belong.
"That Movement must be a coalition for democracy, good governance, social and economic well-being and progress.  Coalition to salvage and redeem our country.  You can count me with such a Movement.
"Last time, we asked, prayed and worked for change and God granted our request.  This time, we must ask, pray and work for change with unity, security and progress. And God will again grant us."