By Peter Duru
MAKURDI—herdsmen, yesterday morning, reportedly attacked the ancestral home of the immediate past paramount ruler of Tiv tribe, late Ochivirigh Akawe Torkula, in Tse-Torkula, Guma Local Government Area of Benue State, living scores injured, including a mining investor in the community.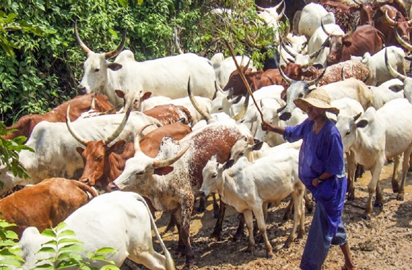 According to a source, the invaders also razed some houses in the community, carting away foodstuffs and farm produce.
The source said: "Herdsmen stormed Tse-Torkula village very early this morning (yesterday). Though we have no record of deaths, several persons were injured in the attack. The entire village has been deserted."
Confirming the attack while hosting members of Universal Peace Federation of Nigeria, Governor Samuel Ortom lamented that despite efforts to stem the attack in some parts of the state, herdsmen were bent on occupying parts of Benue State.
Governor Ortom said: "As we speak, the home of the late Tor Tiv, has been attacked and many people were injured and taken to the hospital.
"Among them is an investor, who came for mining in Torkula. How will development come to such a place with such attacks?"