•Writes off Croatia, Iceland
Argentina Legend Juan Román Riquelme, believes Super Eagles players will be quaking in their boots when they face the Argentine national team with Lionel Messi at the 2018 World Cup.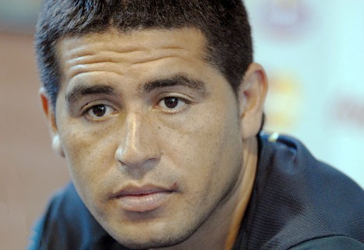 It is correct that the South Americans have the bragging rights over the African powerhouse in previous editions of the World Cup with wins in 1994, 2002, 2010 and 2014 but they have conceded four goals each in two friendlies against Nigeria, the last one in Krasnodar where the Super Eagles overcame a two-goal deficit before claiming a win.
The former Boca Juniors number 10 has also written off the chances of Iceland and Croatia against Argentina so long as Messi is on the pitch.
''I see the Argentina team well as long as we have Lionel Messi, with the best player in the world, we can win the World Cup in Russia 2018, we all know that, we have a lot of chances to win each game if in that month he is not injured and he is well, '' Román Riquelme told TyC Sports.
He added : "The opponents have a lot of respect when playing Leo because they know that at any moment something can be invented and no team can beat us when he is there."
The Super Eagles will face off with Argentina at Krestovsky Stadium, Saint Petersburg on June 26, 2018.