By ROTIMI AGBANA
Benue-State born plus size beauty queen, Catherine Agazer, has unveiled plans for her reign as Miss Nigeria plus size.
The final year Philosophy undergraduate of University of Lagos who was overwhelmed with happiness when she was announced Miss Nigeria Plus Size is poised to restore hope to children and youths who have lost hope and confidence in themselves.
According to her, helping them to believe in themselves and strive to achieve their ultimate goals and ambitions in life is her focus and she is ready to go all the way to achieve this goal in 2018.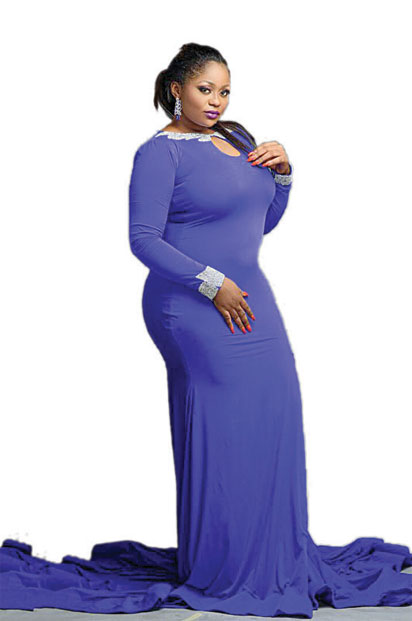 "What I do intend to achieve as Miss Nigeria Plus Size queen is to create awareness to all the girls who have lost hope and have less belief in themselves or who have low self esteem in their appearance and think that being a certain size in today's society is the norm, but being a large size woman would not stop the ability to achieve greater things.
I will teach them how to be confident in their own skin and how to go for what they want; anything thinkable is achievable."
"I also intend to visit female adolescents and educate them on puberty, because female children between the ages of 10-14 are young and naive and it can be alarming and embarrassing when it occurs suddenly.
Therefore they need to understand it is natural and what to expect as the symptoms. They need to be prepared on the common knowledge of how to use sanitary pads, keeping clean during the process and ways on preventing infection.