By Peter Duru
MAKURDI—THE Archbishop of Abuja Catholic Archdiocese, His Eminence, John Cardinal Onaiyekan, has appealed to the Federal Government to rebuild all the churches destroyed by Boko Haram insurgents in the northeast in the last five years.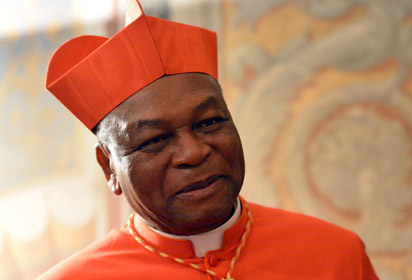 Archbishop Onaiyekan made the appeal weekend during the dedication of the 3,000 capacity Saint Augustine's Catholic Church built by former Senate President, David Mark in Otukpo.
The cleric stated that the reconstruction exercise should not be restricted to schools, hospitals and even mosques in the affected areas.
He said: "Among those things that should be rebuilt are all the churches that have been destroyed. Because you cannot say you are rebuilding and you rebuild only schools, hospitals, some people's houses and maybe mosques and then you do nothing about churches."
While lauding Senator Mark for his generosity and philanthropy, Onaiyekan tasked Christians to eschew rancour, rivalry, quarrels and pray for love, justice and peace in order to  liberate Nigeria instead of tearing it apart.
In his speech, Mark revealed how he suffered paralysis of his limb for four days, saying "my two legs were completely immovable, I couldn't move, I couldn't walk, I couldn't stand up for four days. My son, my wife and my doctor, for four days were taking me to the bathroom and bringing me back.''