An Ota Magistrates' Court in Ogun state, on Tuesday, sentenced a 37-year-old man, Ramon Bello, to two years imprisonment for stealing a ram valued at N75,000.
The Senior Magistrate, Mr. S.O. Banwo, convicted Bello upon his plea of guilty.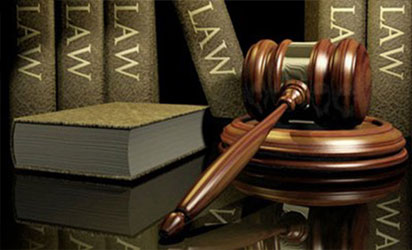 Banwo, however, did not give the convict an option of fine.
The convict, who lives at No.14 Bamidele St. Ota, had pleaded guilty to a charge of stealing.
Bello told the court that hunger pushed him to steal.
The prosecutor, Sgt. Chudu Gbesi, had told the court that the convict committed the offence on Jan.13 at about 5.30 a.m. at Bible College Bus-Stop in Ota.
Gbesi said the convict stole a ram worth N75, 000,owned by Kehinde Yekinni.
The prosecutor said the offence contravened Section 390(9) of the Criminal Code, Laws of Ogun, 2006.