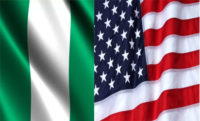 By Patrick Dele Cole
Conservative Party Manfesto
CONSERVATIVE Party Manifesto aims at lower Immigration, raise tax-free personal allowance, increases National Health Service, NHS funding. Middle-class pensioners would not be taxed if assets are below £100,000. The Conservative Government would ban all new selective schools and build 100 new free schools.
The schools budget will rise to £4 billion per annum and no increase in the level of VAT. It would raise tax-free personal allowance to £12,500 by 2020. The tax threshold of 40 pence per £ on earnings tax would rise to £50,000. There would be new criminal offence of putting pension schemes at risk. Employers who employ Immigrant would still remain at £2000 a year.
The party pledges a minimum £8 billion over text 5years for National Health Service (NHS). The conservative party has always campaigned on a balanced budget account of the Deficit: and would eradicate deficit by the middle of next decade.
Foreign aid would remain at – 0.7% of GDP and Defense at 2% GDP. The Conservative Party would: force internet companies to remove explicit and extremist material it would create a national infrastructure police force to include Civil Nuclear force, the Defence Police, British Transport Police and the Serious Fraud Squad to be incorporated into National Crime Agency. It would devote £1 billion to modernize police.
Build 1 million houses by end 2020 and a further 500,000 by 2022. It would introduce new council housing deals for local authorities. Fixed term social houses which will then be sold to the occupants, corporate pay would be subject to a strict annual vote by shareholders companies to publish corporate the ratio to workers Pay Corporation to publish the ratio of men to women in their companies.
There will be no referendum on Scotland before Brexit has taken place. There will as, with Labour Party, be a fixed cap on energy tariffs, plus the installation of smart meters.
Labour Party Manifesto
The Labour party would scrap tuition fees, boost workers' rights and reverse some of benefits cuts, including the bedroom tax – which is a tax on an unoccupied room in a council flat.
It would tax 1.2 million people who earn £80, 000 at a tax rate 45 pence per pounds. The threshold tax would rise to 50p in every pound for those who earn £123, 000. Corporation tax will be raised to 26% – a rise of more than 33%; thus raising £19.4 billion. It would chase tax avoiders more vigorously.
The Labour party would not commit to any numbers on immigration. It will also remove income thresholds for spouses of immigrants. At present, a wife cannot join her husband in the United Kingdom if the husband earns below a certain amount.
Migrant impact fund would continue on Brexit, the Party accepts the results of the referendum for the UK to leave the EU but would retain single market and customs union.
It would guarantee the rights of Europeans now living in the UK. It has asked for a transitional agreement between when UK officially leaves the European Union and when that cession becomes finalised.
It would return rail ownership to the public. There would be partial nationalization of Energy. The Central Government would control the grid and distribution of energy and would cap average household bills at £1000 per annum.
Tuition fees would be abolished on Higher Education. Maintenance grants would re-introduce for university students. The Party would provide £30 billion to National Health Service (NHS) from the increased tax on private medical insurance and halving management consultants' fees.
National care service (i.e. providing care for the old and infirm) would be introduced while improving conditions of workers, entrenching worker rights through the Ministry of Labour to enforce workers' rights.
Labour would repeal Trade Union Act and introduce a selective collection for Trade Union members.
It would provide a budget of £8 billion for Care workers. Care workers allowance would be increased in line with job seekers allowance.
It would Repeal Trade Union Act and ban Zero hours contracts for workers.
The minimum wage would be equal to a living wage and entrench rights for workers to join unions. Paternity leave would be doubled and protection of women on maternity leave strengthened.
Executive pay to lowest paid workers should not be more than 20:1 ratio. Labour would review the cuts to Universal Credit.
On infrastructure, the Labour Party would borrow £250 billion over 10 years for energy, transport and digital infrastructure.
The party would improve 4G coverage throughout the United Kingdom and 5G to all urban areas.
On democracy, the Labour Party would lower voting age to 16 from 18 and would employ 10,000 more Police.
Conclusion
It is impossible from the above analysis to make any distinction between the PDP and the APC. These parties are no more than machinery for political preferment. If they remain as now structured, the Governors will continue to dominate them and through them have a dominant force in the Federal Government.
The country is buffeted by an enduring recession but neither party has applied the normal belt-tightening features to fight inflation.  The rules for dealing with recession are not rocket science: recurrent expenditure continues to rise unabated; unemployment goes unattended, general inefficiency and looting of Government funds are not attacked.
No party has introduced well known panacea for recession and inflation. We are hoping to grow out of recession by the rise in the oil prices. But this is no solution as the cancer remains untreated.
It is possible that this may be due to a failure of the political parties having no ideology and an identifying policy tied to that party? It would seem that the parties have no research department to churn out development policy that have been thoroughly investigated. In the UK and the US, the central office of the major parties are think tanks redefining policy and methodology for the steps they have to take to meet their purposes as clarified in the manifesto.
As can be seen from above the difference between the Labour and Conservative Party could not be clearer.
In the United States, the difference between the Democratic Party and the Republican Party in the policies which Hilary Clinton and Donald Trump enunciated in the 2016 presidential election could not be clearer. Moreover, their think tanks are recruiting units for groups of bright young talents. Tony Blair, Gordon Brown and Ed Balls all worked in the Central Policy Unit of the Labour Party before seeking seats in the House of Parliament and then begin their slow rise to leadership. The same is also true about the Conservative Party where David Cameron and George Osborne learnt the grind of policy and equipped themselves for leadership.
In the United States, there are countless think tanks always weighing and refining policy basically which define the right and the neoliberal wings of the Parties in the United States.
I have gone into some details about the political parties in Nigeria; it's a set of fine words signifying nothing because there is not a word on how they intend to turn these fine words into reality. Both APC and PDP would build million houses for the middle-class. Which one has acquired one inch of land for this project? On education they claim they would institute free education up to secondary school, well they are PDP and Governments at State Level – what has happened?
The parties claim they would build 200km of rail and 4000km of roads per annum – oh yea? Where? Have the plans been down for the houses, or plans for the roads or the railways? Our foreign policy is in tatters – there is hardly enough money to run the embassies the negative publicity of Nigeria has never been greater.
All these fine words about the NNPC mean nothing. Fuel subsidy has never been higher, few shortages are endemic, and the roads to the Port are jam locked by tankers and trucks. Hospital, agriculture, River transport, clearing oil spills, how can we Nigeria lose 4000 tankers? Ajaokuta steel plant is not finished? Creating 1 million jobs per annum? I am of the opinion that the leaders of the parties have never read the manifesto.
There is no clarity about private enterprise or nationalization. Not too long ago the Government-owned 60% of all banks; then they sold their shares to make a few men super rich. The state governments are selling all their assets. There is no economic expansion. No desirable plan for economic development. The youths are restive and unemployed. Salaries are not paid. This is a nation in drift, totally rudderless, no focus. Indeed, where there is focus it is one of shortsighted and selfish individualism.
The parties do not have a get out clause in their manifesto.
New nationalisms, now commonly called populisms (especially in Europe) are spreading out all over the world and old states are forced to take these new nationalisms into consideration. Yugoslavia broke into several countries. In Nigeria do we not need "a get out clause" in the constitution so that those who want a peaceful exist can do so?
Suppose "restructure" does not work – what next? Restructure means different things to different sectors. Even the European Union had to get-out clause in the Union resulting in Brexit and recently a referendum was held in Scotland about whether that nation would remain in the United Kingdom.
As the political party manifestos are almost useless, what should be done? Does this impasse not call for a third party that is more focused on youth and young ideas for their development or even a political party more purpose oriented which can hold the parties to account for what they promised?