By Akpokona Omafuaire
WARRI— THE management of Nigerian Gas Company, NGC, has kick-started the process to restore the ruptured gas pipeline that exploded recently at Ugbokodo community in Okpe Local Government Area of Delta State.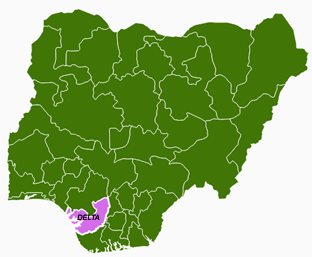 The explosion occurred January 11, 2018.
Our correspondent who visited the scene of the gas pipeline explosion, noted that work was ongoing by an indigenous company, NANPIST Venture, for proper assessment and evaluation of the damaged caused.
An official of NANPIST, Kingsley Onaipia, noted that he was on site at the instance of NGC, saying excavation was being carried out to enable NGC management ascertain the level of damage before real work will commence.
The Ugbokodo-Okpe community has said  there was no problem with NGC in its bid to repair the damaged pipeline but expressed dissatisfaction on the steps taken, saying: "NGC did not officially consult the community before mobilising to site for work."
Ugbokodo-Okpe community spokesman, Mr. Tobore Ajisha in a chat with newsmen, said the gas pipeline explosion caused serious damage in the community, adding that they were still in shock as a result of the panic caused by the incident.
Ajisha said no life was lost in the incident, which forced many to run for safety.
He noted that their major concern was for the gas pipeline to be fixed with appropriate compensation paid to his community.