By Aliyu Dangida
DUTSE—A retired teacher in Jigawa State, Malam Dahiru Abubakar, has called on the state government to assist him in recovering his three hectares of land confiscated by Dutse Development Authority without compensation.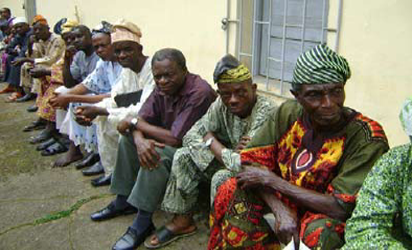 Malam Abubakar, who made the called in an interview with newsmen in Dutse, expressed dismay over failure of the Ministry of Lands to respond to the petition he sent through his solicitor over a year ago.
Abubakar added that to his surprise, he found structures, including a filling station, schools and residential houses, erected on the land.
Contacted, the Commissioner for Land, Regional and Urban Planning, Muhammad Aminu, who spoke through the Permanent Secretary of the ministry, Murtala Kwalam, said they were aware of Malam Dahiru's complain, and also confirmed the receipt of petition sent to the ministry.
He said the problem ought to have been settled by the past administration, promising that  Abubakar will receive compensation in the next four weeks.