*Says i met a demoralized workforce as CMD of UBTH
SIMON EBEGBULEM
BENIN CITY- THE Chief Medical Director of the University of Benin Teaching Hospital (UBTH), Dr Darlington Obaseki, has raised alarm over what he described as the inability of most patients to pay hospital bills, saying the hospital gave a waiver of N35million between January-december 2017 to patients.\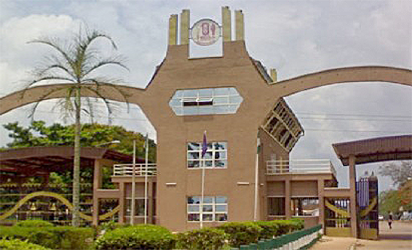 He stated this in Benin City, at the celebration of his 50th birthday. According to him, ¨ We do a lot of wavers to patients, we found that the situation is getting worst due to the general economic situation. Most patients can't pay their bills and we can´t turn people back.
¨As at December 2017, we gave waiver of over N35million bills owed by patients and that is a lot of money that we don't have. But we consider that as part of our contributions to the society. It is a big problem that so many people cannot afford hospital bills and we cannot turn people back. We have to provide services to people and we are finding a way to do that¨ he stated.
Speaking on how his administration had ended incessant strike action by staff of the hospital, Dr Obaseki explained that ¨When we came on board we noticed there was general despondency and demoralized workforce in UBTH. WE just realized that should be the first action, to lift the moral of the workers.
¨We spoke to them and assured them that what is due to them will be given to them. We made them realize that the new management team, our priority will be staff welfare. We kept telling them and we have demonstrated this in the past five, six months. We are happy that the staff are happy with us today.
¨We will go the extra mile to make them happy because that is the key to motivate them. My dream is that in the next four years of my tenure we will not experience any local strike and we hope to actualize that. We have started on a good note.
¨We met a fragile system, yes the system was functional but fragile. When I say fragile I mean, when there is any little disruption like when a generator breaks down the system crumbles. When CitiScan breaks down every body goes out to do CitiScan. But we said it should not be so.
¨For a hospital as big as UBTH, we expect to have back ups in the invent one is down. We have succeeded in doing that because that is one of the major issues we inherited. We are hoping to get more funds to get more of these equipments¨ he stated.