By Emmanuel Elebeke
ABUJA – Wife of the Vice President, Dolapo Osinbajo, has advocated for compulsory child education across the country, especially in the northern part of Nigeria.
Mrs. Osinbajo made the call yesterday when she visited Birnin-Kebbi, Kebbi State capital, to attend the second annual event of Mass Literacy For The Less Privileged And The Almajiris Initiative (MALLPAI), a foundation of Governor of Kebbi state wife, Hajia Aisha Atiku Bagudu.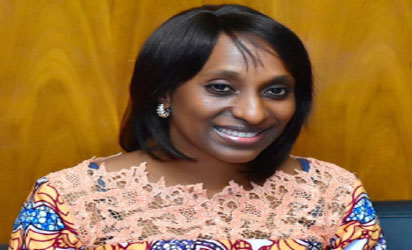 She stressed the need for street children to be taking care of, saying that "if they were left on streets, our nation is endanger, if they are happy, we would be happy, if they are hungry, sick, angry, they would be violence and the consequences would affect all us". She said that both government, governors and all stakeholders should tame the menace before it goes beyond control.''
Mrs. Osinbajo asked well to do Nigerians, personalities and eminent personalities present at the Second Annual event by Mallpai to contribute to the struggle to remove Almajiris children from streets, saying "I need help, can you look at my eyes to know my needs? These children need me to assist them, can any one of you help me on my needs?".
MALLPAI is an initiative of Hajiya Bagudu, which was established to eradicate illiteracy in communities, enrich the minds of the youth, add values to the lives of the less privileged and help develop unskilled women.
Mallpai Foundation 2nd Annual Event which was tagged "Building a sustainable Legacy on education for the Almajiris(less Privileged)"
In his remarks, the Minister of Education, Mallam Adamu Adamu, said illiteracy and lack of basic education remain serious obstacles to Nigeria's overall development.
The minister, represented by the Executive Secretary, National Commission for Mass Literacy, Adult and Non-formal Education, Prof. Abba Abubakar Haladu, said the country has the highest proportion of out-of-school children.
Governor Abubakar Atiku Bagudu of Kebbi State in her remarks commended wife of the Vice- President for her humanitarian service to uplift less privilege in society.
He added that as stakeholders are making efforts to resolved Almajiris issues, and appealed that they should not forget children of herdsmen, fishermen who don't attend both Arabic and western schools.