By Peter Duru
MAKURDI—Despite efforts by security personnel to stem the killings in Benue State, a Police officer and a farmer were, in the early hours of yesterday, killed in a fresh attack by herdsmen at Uvir Council Ward of Guma Local Government Area of state.
Vanguard, yesterday, gathered that the attack left several persons hospitalised, while many others are still missing.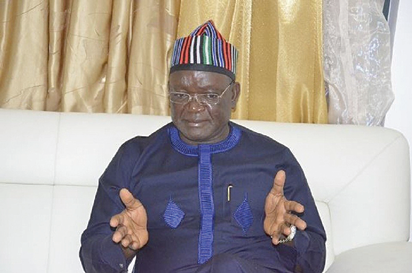 Governor Samuel Ortom, who confirmed the killings while receiving former Governor of Kano State, Senator Rabiu Kwankwaso, said: "Guma, my place, was attacked yesterday by herdsmen. This time they killed their victim and burnt his remains.
"Early today (yesterday) a Mobile Police man was also killed in Guma by the invaders. Some persons are still missing and those injured have been hospitalised in Makurdi.
"They should get these people; that is my worry because we cannot continue to live this way.
"This is the time our people harvest their farm produce and also prepare for the next farming season.
"About 80,000 of them have been displaced and their farms destroyed. The implication is that we may be faced with food shortages in Benue State, if not the entire country.
"That is the more reason why this issue must be addressed as soon as possible, so that the people can go back to their farms."
Gov Ortom
Meanwhile, the governor has insisted that he will continue to cry out until justice is done to the matter and the marauding killer-herdsmen stopped in the interest of Nigerians.
Governor Ortom said: "People, who are saying that I am talking too much should give me justice and I will keep quiet. These people are not just grazing, but are coming to take over our land.
"And they want me to keep quiet. How can I keep quiet? As long as there is no justice, I will continue to shout, talk and sing."
Kwankwaso's condoles Benue people
Earlier, Senator Kwankwaso, who led members of his Kwankwasiya Foundation to pay a condolence visit to the government and people of the state over the killings, said: "I join the good people of the country to condemn those who perpetrated these killings and similar acts in Nasarawa, Taraba, Adamawa and other states of the country."
Speaking on the deaths, Benue State Police Commissioner, Fatai Owoseni, said the force was investigating the killing of the farmer, stressing that "it could be an issue of culpable homicide, but it is still being investigated."
The Commissioner said his men who were on patrol in Guma council were ambushed by unknown armed men, explaining that one was shot on the leg and another was missing.