By Ola Ajayi
Ibadan— GOVERNOR Abiola Ajimobi of Oyo State has appealed the recent judgment by an Oyo State High Court which nullified the review of the 1959 Olubadan Chieftaincy declaration.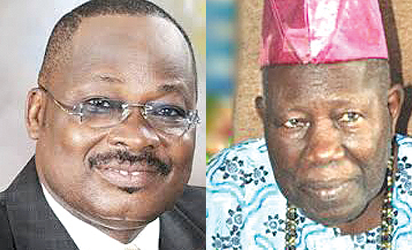 The court also held that the action of the governor which led to the installation of 21 new kings was null and void.
A former Governor of the state, Senator Rashidi Ladoja had dragged the governor and the commission of inquiry to court challenging the constitution of the panel. The judgment went in favour of the former governor.
The governor through his lead counsel, Mr. Yusuf Alli, SAN, said: "The learned trial judge erred in law and totally misapprehended the facts of the matter in overruling the objection of the appellant on the inappropriateness of the originating summons proceeding in the determination of the 1st respondent's case."
He argued that "the judge allegedly gravely misdirected himself in holding that the case of the 1st respondent (Rashidi Ladoja) as constituted is not academic, hypothetical and will serve no useful purpose."
The governor then asked the Appeal Court to give an order setting aside the ruling and judgment of the state high court declared on January 19, 2018.
The governor also wants the Appeal Court to dismiss the case of the 1st respondent in its entirety.