Lagos – MFM FC defender Jonathan Zikiye said on Friday that the team would get better with each match in the ongoing Nigeria Professional Football League (NPFL) 2017/2018 season.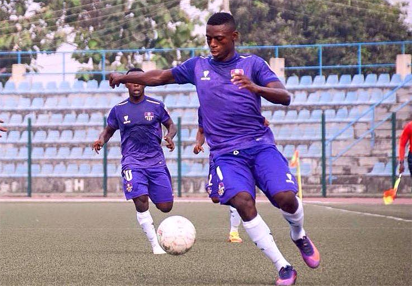 The defender made this known in an interview with the News Agency of Nigeria (NAN) in Lagos, following his team's 1-0 victory over Kwara United FC of Ilorin on Match Day 2.
"(Our match against Kwara United was a) not too good performance, but we hope to develop with every game.
"We're trying to see how we can get better with every game that comes; we are going to Maiduguri this weekend.
"We are trying to see where we can get there; its football (and) anything can happen.
"So we are not relaxing on anything; the season is just starting, we are hoping for the best.''