By Ayo Onikoyi
There is a norm ravaging the social media right now and it is called self love or self crush. This has spewed up such groups as the 'Boobs Movement','Bum Movement' and what have you.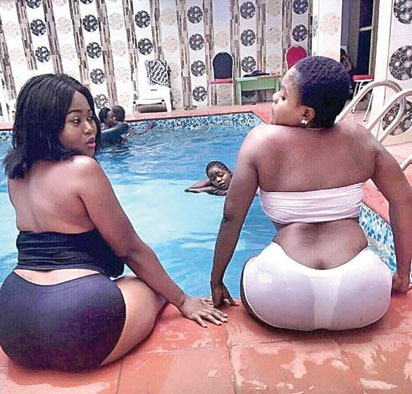 It must be this virus that caught up with two friends, Pat Agwu and Chily B that made them take a luscious picture by the pool, showing off  what they hashtagged '#bigbootygirls #teamunkwugand. The picture has since gone viral with comments raging like wildfire.
Pat Ugwu is Nollywood actress, singer, dancer and model, while Chily B, Who won Glo Mega Tour, Ajah 2017 is a rap artiste, dancer and also an actress.
The two divas are such a sensation on Instagram where they post sensual pictures and twerking videos to the delight of their rising followers.
Subscribe for latest Videos