Prof. Demola Popoola, a former Dean, Faculty of the Law, Obafemi Awolowo University (OAU), Ile-Ife, Osun, has called for devolution of powers in the country to give expression to true federalism.
Popoola made the call in a keynote address at the 14th Chief Gani Fawehinmi Annual Lecture held in Lagos on Monday.
The lecture which had as its theme "Federalism, Restructuring and Good Governance: Striking a Balance", was organised was organised by the Ikeja Branch of the Nigerian Bar Association (NBA).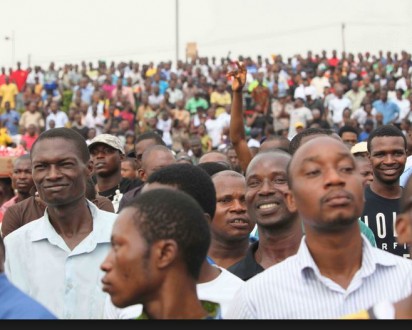 Popoola said: "The Federal Government's powers are too sprawling, and it is carrying out functions it has no business carrying out.
"It's powers should be curbed to allow the federal system to breathe a new lease of life from the squeezing lid imposed by years of military rule.
"State governments are still living in the past, they have not realised that local governments are now a constitutionally guaranteed third tier of government and are, therefore, autonomous of state governments.
"State governors must stop removing local government chairmen as if they are their bureaucrats, states should release their statutory allocations to the local governments promptly.
"Local governments are the most problematic level of the federation; they lack executive capacity, their leaders are inexperienced and mistake federally desirable autonomy for independence or sovereignty.
"They even forget the provision that the State House of Assembly can make laws specifying additional functions for them; they generate no revenue from internal sources and expect to be autonomous."
The don added: "They need education on their roles; they have so much money they are unable to manage properly because of their lack of executive capability.
"The money spent on local governments is money thrown down the drainpipe – give such money to state governments for a more productive performance".
Popoola said some germane questions about the type of federalism being practiced in Nigeria had not been answered.
"Why should one group of Nigerians tend to monopolize the leadership of Nigeria and why is it that the major resource blood to the Nigerian federation comes from an area and yet there is no evidence of the impact of this wealth on the lives of the people?
"What makes some parts of Nigeria attract more federal presence in terms of industrialization and the location of major federal projects to the exclusion of others ?
"Why is it that some Nigerian groups think that they must concentrate political and economic powers in their hands? Federal compromise involves sharing and not concentration," Popoola asked.
The law professor advocated a security sector reforms, a review of gender equality laws as well as a thorough anti-corruption war in the country.
Noting that the country had prospects, he said: "In spite of it all, Nigeria still has a brilliant destiny in the historical evolution of nations.
"There are always dark and frosty moments when it might be difficult to see beyond the present challenges. Nigerians are, however, also capable of pulling their country up from the brink.
"What is required is the national will and its vital potential to re-ignite national consequences and motivating the people who are the movers of the enterprise of the nation building into productive action."
Seun Kuti, the son of the late musician and activist, Fela Ransome-Kuti, in his contributions, noted that that the country was still under Western imperialism.
"A friend was remanded in Kirikiri Prison for a year, I went to court over 20 times and the most amazing thing was that neither the complainant nor their representative made an appearance in court.
"Each time we appeared, the judge kept ordering the remand of my friend at Kirikiri without standing trial.
"He was later given some bail conditions which included a pastor who owned a church or an Imam who owned a mosque and a businessman of international repute.
"We were never asked to bring a traditional priest. Our constitution is a white man's constitution which is ambiguous," he said.
"The white man sees us as a tribe not a nation, 40 million Yoruba people are regarded as a tribe while 5 million Welsh people are regarded as a nation.
"We as Africans have began to accept the narrative given to us by the white man, until we stand up for ourselves and reject that narrative, we will not be able to achieve true federalism.
"True federalism and restructuring will make us to take our destinies in our own hands," Kuti said.
In his comment, Mr Dele Adesina (SAN) said there was need to "rethink Nigeria and ask questions why the country is not working".
According to him, the problem of Nigeria is foundational and that we have a duty to let the world know that disintegration of the country does not amount to restructuring.
"Let us arrange things to make them work better, there is need for devolution of powers from the government to the component states.
"If there is devolution of powers, if a state is not performing it is easy for its citizens to hold that state accountable," Adesina said.
Mr Omoyele Sowole, the publisher of Sahara Reporters, an online publication, said "Nigeria only works for a select few who do not have the interest of the country at heart".
"Nigerians have all been sucked into the black hole of bad leadership. I have been one of those not in support of restructuring because it means different things to different people."
Earlier in his address of welcome, Mr Adeshina Ogunlana, the Chairman, NBA Ikeja Branch, thanked the keynote speaker and other discussants at the lecture.
"This time last year, I recall that as a result of the circumstances surrounding my emergence as the chairman during the elections, I prayed that I should be the one to host the 14th Annual Gani Fawehinmi lecture on Jan. 15, 2018.
"This has indeed happened and I am grateful to God. We should, however, not forget that the late Chief Gani Fawehinmi battled hard to get this country good governance and the struggle continues," he said.
NAN