Abuja – Mr Adetokunbo Kayode, President, Abuja Chamber of Commerce and Industry (ACCI), says the management of the funds for Small, Medium and Enterprises (SMEs) by banks in Nigeria is a weak link in the financing of small businesses.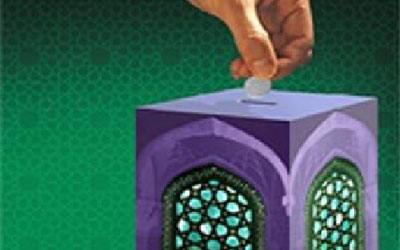 He said this during his inauguration as the 10th President of the Chamber in Abuja on Tuesday.
"We all appreciate government's interest to support SMEs, especially on the issue of funding. But the management of the SME funds by the banks is a very huge issue, a weak link in the chain.
"We all know our banks are not structured to fund SMEs. The organized private sector is therefore ready to help canvass and develop new concepts of alternate funding mechanism for SMEs. This will include finance leasing, peer certification for scrutiny of facility for SMEs," he said.
Kayode also called on the Federal Government to fully operate the National Economic Council and urged state governments to replicate same.
According to him, that is the body that will help plan the economy, where critical policies are determined.
He said this would bring the era of reactionary and ad hoc policies to an end.
He advised that government at all levels should imbibe the ideal that governance was for the welfare of the people, and that to achieve that, there must be a national vision.
He explained that vision 20:20:20 died the day it was launched because the government did not conceive, birth and own it.
"A government must set up its own high ideals and with passion, chart a mission course to achieve that vision," he said.
The ACCI president called for an end to the emphasis by government agencies on revenue collection.
"All these agencies have their core mandates; we want agencies in 2018 and beyond to concentrate on their core function which is to support enterprises to grow, rather than their unbridled demand for payment of revenues.
"All these make doing business very harrowing and unprofitable. It is unacceptable for a people to pay for compliance with the law. Agencies ought to make it easier, cheaper, to obey the law, then make breaking the law very expensive," he said.
Kayode said the chamber would move from an amorphous organogram to a structured organisation. According to him, the chamber will set up a secretariat with four centres, including business entrepreneurship, skills and technology centre and the Abuja trade and convention centre.
Mrs Iyalode Lawson, the National President, Nigerian Association of Chambers of Commerce, Industry, Mines and Agriculture (NACCIMA), also called for support from members to achieve its planned goals for the benefits of the association.
Lawson advised the president to carry out his vision through public policy advocacy tools and in-depth knowledge.
"The association believes that with the inauguration of the president, the chamber will achieve more remarkable increase in prestige, membership and finances.
"I look forward to the establishment of new ventures while existing ones continue to thrive," she said.
Lawson said NACCIMA would support Abuja Chamber to advocate for policies and programmes that could benefit the private sector and encourage the growth and development of enterprises in Nigeria. (NAN)