By Michael Eboh
Nigeria lost $749 million from Offshore Processing Arrangements, OPA, entered into with five companies in 2015, latest audit by the Nigeria Extractive Industries Transparency Initiative, NEITI, has revealed.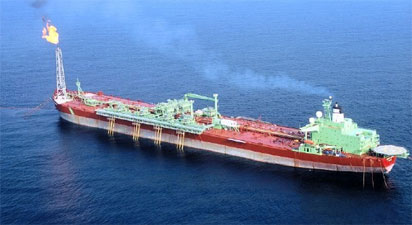 According to the report, of the six OPA deals entered into by the Pipelines and Products Marketing Company, PPMC, on behalf of the Federal Government, only the deal with Calson fetched the country a profit of $26.15 million.
NEITI, in its 2015 audit report on the oil and gas industry, disclosed that the PPMC recorded a combined loss of $723.285 million from the OPA between it and the six private companies, with the loss from the Sahara agreement accounting for 44.7 per cent of the total.
The report also noted that the contracts with Duke Oil and Napoil led to a loss of $160.66 million and $44.55 million to the PPMC in 2015.
However, in its response, Sahara Group faulted the claim, stating that its OPA contracts with the Nigerian National Petroleum Corporation, NNPC, were executed transparently and effectively in full compliance with all provisions, with absolutely no case of non-performance or incident of quality or quantity disputes.
In the statement posted on its website, Sahara Group said: "It is on record that there have been several reconciliations and reviews of the OPA by different organisations with the outcomes corroborating our position.
"Sahara Group has over the past two decades built a track record of integrity, professionalism and service excellence in Nigeria's petroleum industry and these attributes continue to drive our operations across the globe.
"We urge our stakeholders, partners and the general public to disregard possible sensational and choreographed smear campaigns that may be inspired by the NEITI report.
"We continue to align our business processes with the principle of integrity and transparency as members of the World Economic Forum Partnering Against Corruption Initiative."
However, explaining the process of the OPA, the NEITI report noted that the NNPC initiated the Offshore Alternative Production Arrangement called 'Offshore Processing Arrangement (OPA) and Crude-Product Exchange (SWAP)' in 2010 to mitigate the price vulnerability, shortages in products availability and guarantee of nationwide steady supply while at the same time freeing cash for other expenditures.
According to the report, due to the inability of the refineries to fully utilise the 445,000 barrels allocation, the NNPC entered into agreements with other companies to exchange the unutilised crude oil volumes for refined products to meet domestic use through the OPA.
It said: "In 2015, OPA was discontinued, recent inquiry into the OPA and SWAP contracts by the Senate of the Federal Republic of Nigeria revealed that the contract (written agreement) between NNPC and the contractors was only made on 31st December 2014.
"Under the OPA arrangement, NNPC delivers nominated Crude Oil grade to contractors for processing and subsequent delivery of the products to NNPC."