Nigeria and India are set to enhance their cultural relations as they mark 60 years of diplomatic relations, the representatives of governments of both countries have said.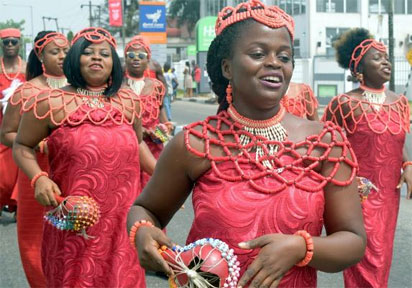 The representatives, who spoke at a culture event to celebrate 70 years of India's independence in Abuja on Tuesday evening, added that plans were underway to expand the countries' relations.
Nigeria and India have cooperated in various areas, including   agriculture, defence, trade, capacity building, healthcare, infrastructure and socio-cultural relations, over the years.
The Director-General, National Council for Arts and Culture (NCAC), Otunba Olusegun Runsewe, the upcoming 2018 International Arts and Craft expo would explore India's cultural diversity and promote partnership between India and Nigeria.
Runsewe added that exchange programmes aimed at promoting cultural relations between both countries would begin in 2019.
"We are going to have exchange programmes between both countries which will commence from next year and it will showcase the strength of our cultural beliefs as a people.
''And I believe that will open a new door to the collaboration and the culture, arts and tourism aspects between both countries," he said.
The Indian High Commissioner to Nigeria, Nagabhushana Reddy, said that culture event was part of activities to celebrate India's 70th anniversary and to usher in 60 years of India-Nigeria diplomatic engagement.
Reddy said such events were also planned to showcase India's cultural diversity and explore ways to promote cultural relations with other  countries.
"More importantly, we are trying to bring to the larger audience of Nigeria the celebration of Indian states.
"We have these new series of celebration of Indian states launched by the prime minister in India so that the inherent talents and capacities of the state governments and their engagements with the external world (can be seen).
"The foreign ministry plays an important role in showcasing their inherent art as well as opportunities that exist in the states.
"It is part of that series we have brought today, organised a celebration on Indian states,'' Reddy said.
In the area of trade relations, the envoy reiterated that India remained Nigeria's largest trading partner globally and Nigeria India's largest trading partner in Africa.
He added that plans were underway to organise a joint trade meeting between the ministries of commerce of both countries to identify "how to further expand trade opportunities".
"As you know, we have 435 Indian companies all over Nigeria, engaged in diverse activities and some of them truly promoting made in Nigeria and manufacturing things in Nigeria, for the Nigerian market and export.
"I look forward to a positive year of bilateral trade because the trend that we have seen so far, from April to October 2017, the trade has increased more than 20 per cent compared to the previous year.
"This only shows that the Nigerian economy is fully recovering and it augurs well for India and Nigeria bilateral trade."
The highpoints of the culture event were a traditional Kathak dance performance by Indian classical dancer, Surabhi Singh, and her group, and the launch of a book,  "The Beginning of Everything Colourful'' by Nigerian author Onyeka Nwelue.
NAN