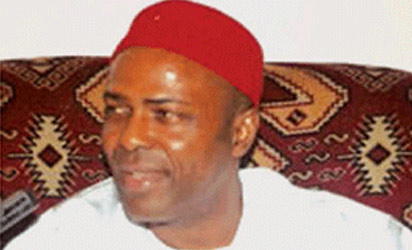 Onu: ANPP leader
By White Yafugborhi
PORT HARCOURT – MINISTER for Science and Technology, Ogbonnaya Onu, says the new National Science, Technology and Innovation Roadmap 2030 would save the nation N3trillion in five years if conscientiously implemented.
The minister on Thursday at the South South sensitisation of stakeholders on the roadmap in Port Harcourt, Rivers state also disclosed that from next year the best performing agency with results keying into the programme would earn N1billion reward to further relevant researches over a biennial assessment.
"Onu said, "If all is done as planned, this roadmap, in five years, will save the nation N1trillion to help develop our infrastructures by being self reliant and reducing importation. And we are confident we can achieve that.
"No nation has attained greatness without science and technology. From 1960 till date, all the recessions Nigeria has suffered came as a result of sharp drop in the prices of commodities and natural resources which we export while we depend on sole importation of products of technology.
"This roadmap is to move a direction we have never moved since our history as a people. It is not just the thinking of the ministry. It aggregated the inputs from all, the executive, legislature, our universities, polys, the formal and informal private sectors. So we are sensitising because it is important for all to contribute fully to its implementation"