By Chidi Nkwopara
OWERRI—NDIGBO have been told that their quest for the presidency could be jeopardized in 2023, if very careful reasoning and planning was not allowed to take the centre stage.
A chieftain of the Peoples Democratic Party, PDP, Dr. Ikay Njoku, who stated this while speaking to Vanguard yesterday, however reasoned that anybody of Northern extraction, who wins the presidency in 2019, will obviously ask for a second term.
"It is my humble opinion that President Muhammadu Buhari should be allowed to go back for his last four years in office. Those who are angling for a fresh candidate for the coveted seat, would be doing serious disservice to Ndigbo", Dr. Njoku said.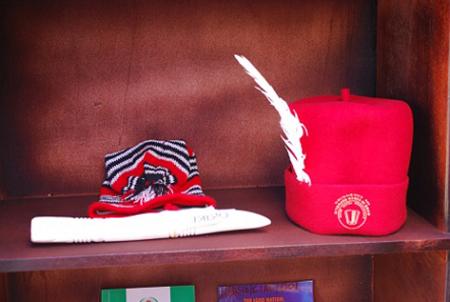 While  saying that nobody could say with certainty, the capability or disposition of Buhari's successor, Njoku however appealed to the Igbo political class, "to think again about the collective good of Ndigbo in taking their decisions".
It was his considered opinion that when power returns to the South in 2023, with proper agreement with others, the South East can conveniently produce the president.
"The South-South produced Dr. Goodluck Jonathan and the South-West had their turn in Chief Olusegun Obasanjo. It will not be fair for any of the geo-political zones to go for the presidency again," Njoku reasoned.
On whether there was anything on ground that could help the opposition parties wrestle power from the incumbent, Njoku said: "I cannot see anything for now that can help any of the opposition parties succeed in 2019. The PDP ruled for 16 years and I don't see why anybody should think that All Progressives Congress, APC, will leave after four years."
Njoku said that three years is too small to judge any administration, stressing that within this period, President Buhari was sick but much stronger now.
On whether he is extending the same political largese to the governors, Dr. Njoku said he would not ask for the return of APC governors, especially those that have served for eight years and want to prop up their surrogates.
"The governors behave as if they are tin gods. Governors must be made to appreciate that the states are not their private or family estates. The actions and pronouncements of governors have sadly added to the sordid poverty of the people", Njoku said.
He cautioned that "if democracy is a thing of the people, they must not only be carried along, but must also have the right to query how they are being governed and how their commonwealth is being utilized, otherwise, it will become the governors democracy."