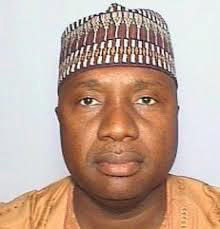 Gov. Mohammed Bindow Jibrilla
The Governing Council, Federal Polytechnic, Mubi in Adamawa, has called on Gov. Mohammed Bindow, to intervene in the land tussle between the polytechnic and the host community.
The Chairman of the council, Mr Bassey Usang, made the call on Wednesday when he paid a courtesy visit to the governor in Yola.
Usang said the institution had been experiencing increased encroachment into its premises recently.
He said "some people had removed existing beacons on the pretext that their fathers were not paid compensation when the land was acquired for the institution."
He, however, explained that there were valid documents showing that compensation was paid with names of recipients on the payment schedule.
The chairman, therefore, appealed to the governor to direct the Surveyor General of the state to re-establish the removed beacons.
He also requested the governor to facilitate the issuance of Certificate of Occupancy (C of O) for the institution.
According to him, the certificate will go a long way in checking encroachment into the land.
Usang commended the governor for building the three kilometre entrance road to institution.
Responding, Bindow said that the state government would look into the issue of encroachment on the polytechnic land.
He assured the council that he would address the issue quickly.
The Governing Council was the 9th for the polytechnic.