…seek investors
BY BOLUWAJI OBAHOPO
LOKOJA – Kogi state government said it has acquired and commenced clearing of 12,500 hectares of land for its proposed "Cassava City" while calling on investors to partner with the state government in that direction.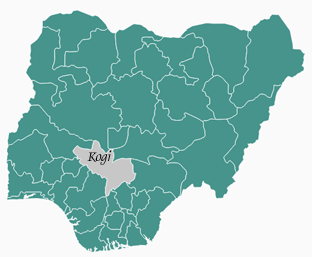 The project which is being handled by the Agricultural Development Project under its Fair Agric Project (FAP) is located in Osara, Adavi local government area of the state.
Managing Director of Kogi ADP, Mr. Oyisi Okatahi who revealed this in Lokoja, said the state government intends to start with 100 hectares while interested private investors can access the remaining.
"As I speak, we are currently clearing land to build a new agric city called the Cassava city located at Osara. We appreciate the good people of Osara for donating their land free of charge for this project.
"The Osara cassava city, is the first of its kind in Kogi State. It is the first city to be built under the Fair Agric Project (FAP). It will contain the entire value chain of Cassava, such as farmers, agro chemical and equipment dealers, extension agents, processors, and so on. The city will be powered with off grid Solar energy, furthermore it will have various amenities such as residences, clinics and educational institutions. We shall also ensure order, security and organization.
"We will be giving out land free to any body who invest in it. There is also opportunity to receive subsidy inputs like fertilizers and herbicides. Also available is insurance to mitigate against risk. All you need to do is apply online or at our head office or any zonal office. We shall pre-qualify you. No need for connections, it is based on first come first serve basis.
Okatahi also give assurance that investors will find the projects worthwhile, "Kogi is the number one Cassava producer in Nigeria. Cassava is high in demand today, we already have two major processing companies UNICANE and Crest Agro with a combined daily capacity of 2,500 MT whereas they can only source about 10 percent. More so, a tonne of Cassava is priced between N20,000 – N26,000. At these prices you can get 80-100% return on your investment. In other words, you can double your money in 10 months."
Okatahi who called on farmers to avail themselves of this opportunity also urged jobless graduate to key into the projects as well, "Take your destiny into your hands. If you can't find a job, this is an opportunity to create one. Don't wait for the perfect condition or for someone to spoon feed you. Stop complaining, arise, be proactive. Partner with your friends and see if you can form a cooperative and cultivate even 1 hectare together.
The MD also eulogised the governor of the state, Yahaya Bello, whom he averred had shown great commitment to the success of Agriculture in the State.
Subscribe for latest Videos