By Anthony Ogbonna
Senator representing Kaduna Central under the All Progressives Congress (APC) party, Senator Shehu Sani, has said that Benue state elders shouldn't have visited President Muhammadu Buhari at the Aso Villa over the recent killings of their indigenes by Fulani herdsmen. He said instead, it as the president that ought to have visited them in their state to sympathise with them.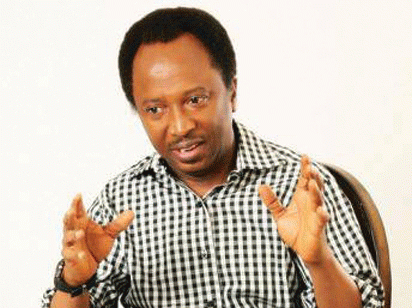 Senator Sani gave the comment when he spoke on Channels TV on Wednesday.
According to him, it has always been an African tradition that when a man is bereaved, it is people that come visiting to condole with him and not the other way round.
The Senator however maintained that President Buhari should send a special delegation to Benue state to condole with them if he cannot go there in person to condole with them.
"I believe in our African tradition, when you are bereaved, it is people that visit you, you don't go visiting people. The Benue elders need to stay at home and the villa should go to Benue and not Benue coming to the villa.
"When we have a crisis is some parts of the country, it is symbolic to see the leadership of the country moving to that very spotlight, giving the people hope, confidence and assurance. My position is that there is still the need for a special delegation if the President cannot make it, to go to Benue and commiserate with the people," he said.
"We are faced with a serious crisis, a national tragedy and a national emergency, one in which hundreds of lives have been lost in different parts of the country. And it is very clear to us that if this issue is not contained or curtailed, it will expand into a national crisis.
The senator also said the solution to the crisis lies in the court of the president.
"I believe that if there is any person that the attention is very much needed now, it is the President and the political class, particularly those in the ruling establishment. They have the duty to support and advise, to see how we can bring this to an end."
"I have seen this crisis being looked at from a different perspective. Some are seeing it from the sectional, religious and ethnic perspective and that colour the problem. My position is that the Federal Government has the duty to work with the state government and see that this is resolved."
"It is very clear to us that what is in the mind, focus and the priority of the political class is the 2019 general elections and people are dying. My call is that the President should put a stop to this; Governors leaving their duty post, coming to the villa every day endorsing the President while the states are burning.
"So, my position is that the President is the person who should lead the campaign to end this problem."