…Seeks utilization of intelligence gathering in nipping situations in the bud
By Joseph Erunke
ABUJA-THE Institute for Peace and Conflict Resolution, IPCR, has blamed the high rate of crises across the country on high availability of small arms and light weapons in circulation.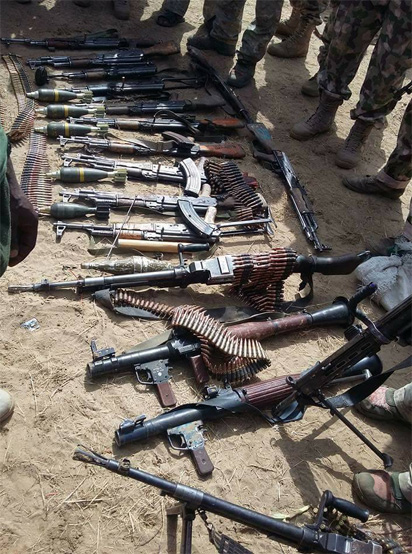 Besides, the conflict management body said crises were frequently recurring across the country because communities had undermined not just early warning signs but also traditional conflict mediation practices.
Also, he said the near-absence of presence of security agencies in many of the communities was a significant reason the crises were not preventable in some cases.
To this end, it urged people to effectively engage in intelligence gathering with a view to submitting same to appropriate security agencies in the country, saying such could compel the agencies to act swiftly and avert crises from occurring.
Director General of the institute, Prof. Oshita Oshita, who said this at a press briefing Tuesday evening in Abuja, insisted that the growing availability of small arms and light weapons in the hands of some people was a major factor to destruction of lives and property across the country.
The briefing came against the backdrop of recent herdsmen and farmers crises in Taraba, Adamawa, Taraba and other states of the country.
"One of the push factors in the crises as we have identified is the availability of small arms and light weapons. The other one is the fact that community traditional conflict mediation practices are being undermined.
"In many of these communities, the presence of security agencies is completely near- absent, "he said.
He tasked people to refrain from all provocative utterances capable of inciting reactions from sections of the population, saying there should be no blame game but on how to manage the crises with a view to averting recurrence.
Oshita, who described the crisis situation in the country as delicate, said his organization was planning a peace submit with local government chairmen and youths across the country with a view to finding solutions to the intractable problems.
" As it is now, from our point of view as peace practitioners, we are putting together our data- the facts from the field and we are also reaching out to security agencies who were the first responders in order that we can find out some of the things they saw which we may not have been unable to see.
"Now, the point is that consultations are very necessary,we need to make consultations in such a way that we can get the necessary information and reach the people at their points of need.
" It's a situation that requires a lot of empathy, it's a situation that requires a lot of care in being able to deal with the issues but principally, we must identify the parties and bring them to dialogue table.
" Lives are involved and we can not replace those lives but we must move on by talking in order that we can prevent future occurrences, "he said.
On how the crises can be completely stopped, Prof. Oshita said:" We we want to look at how to prevent this, we have to even go to the issue of intelligence gathering because these things have their planning phases and planning involves communication, so we need to be able to start from the root causes-how it is conceptualized, how it's planned and how they get the tools to be able to use to implement these dastardly plans. So, it's a chain of push factors and it means that we need to reconfigure quite a number of things in order to stop these things at their foundation."