President of the Nigerian Council of Registered Insurance Brokers, NCRIB, Mr. Shola Tinubu in this interview discusses efforts of the Council to enhance relationship between operators and the  National Insurance Commission, NAICOM, as well as challenges confronting the industry. He also spoke on steps taken to boost the effectiveness of the Council as a self regulating body of insurance brokers in the country. 
By Rosemary Onuoha
SOME of your members have been complaining that the National Insurance Commission, NAICOM, has been unduly strict with them. Do you agree with them?
If you ask me whether there are erring members, I will say, there are. However, they may not be so many and that is because you can't manufacture erring members.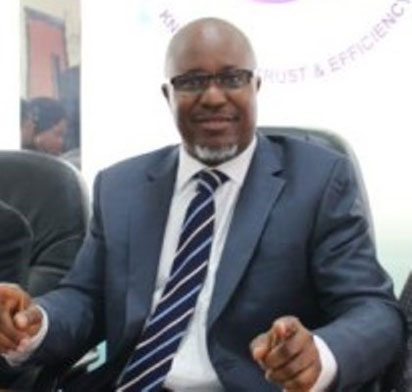 Obviously there are infractions to be dealt with, however, we are going to ensure that the oil of justice applies going forward so that things will be swift, very transparent and people will understand that the necessary organs are there and working.
Sometimes it is not as if law courts in Nigeria don't work, but because they work very slowly, there is the tendency for people to believe that they won't get justice at the end of a case.
Why is federal government yet to conclude payment of its workers group life insurance?
 The issue has always been a problem. Everywhere in the world, they don't talk about one policy of government.
Slight adjustment
But in Nigeria, the issue is that it has been highly politicized. The federal government group life insurance is such a large policy compared to the entire market, so obviously it must get the kind of attention that it is getting.
The challenge is that, before now,  it has been premium payment before 'no premium, no cover'. When 'no premium, no cover' came on board, there seemed to be a slight adjustment and we started seeing some progress. But there may have been some regression.
How are you working with NAICOM to resolve some issues affecting brokers?
Anytime you have a problem and you don't assume that the other man is mad, then you will go a long way in resolving issues. Most of the time, a lot of people just believe that 'my brother is a mad man,' and the problem lingers. However, if you regard the person as a human being, and you look at the analysis, then you will be very clear on how to resolve the issue.
NAICOM is under pressure because they have a role to play in the market. Their role is to expand the market. Once we understand that as an ultimate role, and ensure that the role does not conflict with our own roles as practitioners to also grow our businesses, you can then ask yourself, what is the problem?  Sometimes it is a problem of approach and strategy. However, we are championing self regulation. We will ensure that as a secretariat,  we help our members comply with regulation such that when any other authority comes and check, all they will see is compliance to rules and regulation. When we do that, we just earn respect. And that is what we want to do.
How do you intend to carry members along?
It is not that our practitioners don't want to be tidy; it is only a matter of knowledge and capacity. That is why we are going to ensure that we build capacity in certain areas and once we build capacity in those areas through learning programmes and exposure to how things are supposed to be done, then we will begin to see better outcomes.
What are your strategies to strengthen the Council?
There could never be a sustainable development in any organization without a strong institution put in place. My regime would stop at nothing to ensure that the Secretariat, under the Executive Secretary, takes its focal position as the face of the Council and its membership.
In doing this, members would be able to relate as equals, having in mind that they have a neutral arbiter in the Secretariat. Whilst realising that this is a herculearn task, we are poised to give required impetus to the Secretariat in the area of staff training and retraining, in order to enhance their morale and imbue in them the wherewithal to effectively serve members with utmost competence. This team will unselfishly devote ample time to training and development of the secretariat staff to drive value for members. This definitely brings me to the succession planning for the Council's leadership to sustain a steady and consistent progress.
Sustainable plans and goals
Policy and thrusts to be implemented by this administration already has the buy-in of past president and leadership, based on their active involvement and input. The intention of this administration is to bequeath a 10-year development plan to the Council that will outlive the tenures of more than five presidents.
This is based on the conviction that for any institution to develop, it must have sustainable plans and goals that would subsist over time. I promise that this team will hit the ground running with this, and with the support of all, we shall succeed.
What level of collaboration are you getting from your team?
If there is anything that has occupied the minds of many members of the Council for a while now, it is how the NCRIB could accelerate its value rendition to members. The agitation of members in this regard was not wrongly placed, considering the challenges they face on all ends, necessitating immediate collective solution from the Council. In addressing this, our team would be quite strategic in first identifying in clear terms the immediate and future challenges threatening brokers. On the immediate, we shall deploy strategies to engage besetting problems such as captive agency network; direct marketing, quackery, unfriendly legislations, as well as the impact of technology on our practice.
With an all-inclusive administration, we shall take time to provide opportunities for resourceful members to serve on committees of the Council, based on the criteria of availability, resourcefulness, experience, competence and ethical values. Some standing committees of the Council have been re-jigged to give more pragmatic results that will change the narrative of the Council and the broking industry.