By Rotimi Agbana
Since his return to the Nigerian music scene, veteran reggae maestro, Majek Fashek, has been on a conscious mission to once again stamp his feet on the music space, reclaiming his throne as the only musician in the world who can draw rain with his music.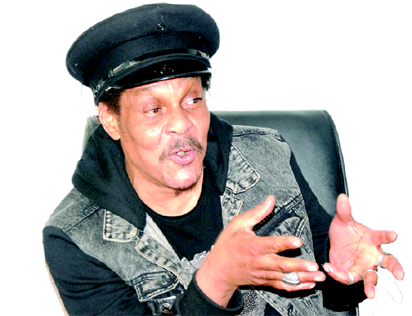 In a recent interview with HIPTV, the rain maker, as he is fondly called, claimed there is a cut clear difference between the quality of sound and music he makes and that of young artistes.
According to Majek, "I make sound while all these young musicians make jam, I make good sound but they are always jamming, they don't make good sound, they just jam. My song 'Send down the rain' was made over thirty years ago, but if you listen to it today, you will realize that the sound will appeal to both the old and equally the young ones because the sound is good and still relevant today, that is something the young musicians don't have."
In a one-on-one chat with E-Daily, Majek explained that his statement in the interview with HIPTV wasn't meant to underrate or slight young artistes, but a fatherly encouragement to improve on their craft by doing good sounds that will remain evergreen.
"I didn't mean to insult, underrate, slight or demean any young Nigerian artiste; what I did was to state the obvious. The truth is Wizkid, Olamide, Davido, and many other young Nigerian artistes are doing good music but they just need to improve on their sound for the better; I meant no form of insult", he said.