By Egufe Yafugborhi & Davies Iheamnachor
PORT HARCOURT—IJAW Youth Council, IYC, has said the ethnic minority will cede no parcel of its scarce land for the Federal Government promoted herdsmen colony.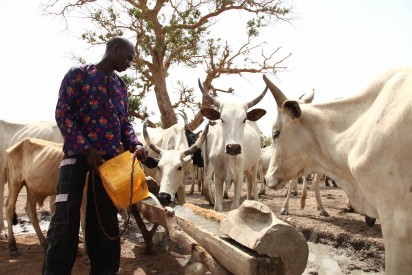 IYC in a statement by its Spokesman, Henry Iyalla, noted that any individual or group desirous of land for herding in private business must pay for same anywhere in their domain.
The body which also condemned the recent attacks carried out by herdsmen, berated the Federal Government for not being proactive in bringing the activities of the herdsmen under control.
Iyalla said: "It must be made clear that ranches cannot be seen as the same as colonies as stated by the Minister of Agriculture, Audu Ogbeh.
"The IYC wants to make it clear that no Ijaw land will be given to anyone to run his private business, anyone who wishes to own a ranch must buy it from the owners who are willing to sell as we will not allow anyone use disguised names to claim and colonize our lands.
"As far as the IYC is concerned, our agitations are loud and clear. What is needed as a matter of urgency is restructuring of Nigeria,  a demand which is wide spread in the nation today.
"We wonder what system of government we are operating, in theory it's a federal system,  while in practice it is quasi unitary system. A system where the state governors do not have control of their security agencies is worrisome."
IYC  urged President Muhammadu Buhari to confront the issue of killings by marauding  Fulani herdsmen with utmost seriousness, even as he demanded urgent restructuring of the country.