Ijaw leaders in All Progressives Congress, APC, from Bomadi, Burutu, Patani, Warri North, Warri South and Warri South-West Local Government Areas of Delta State, yesterday, protested alleged exclusion of the Ijaw in federal appointments by the APC-led Federal Government.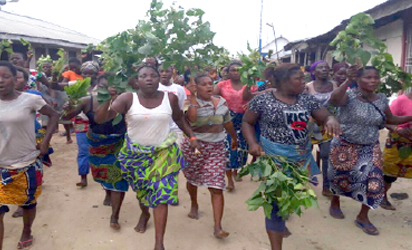 They said the marginalization of the Delta Ijaw in APC undermined their contributions to the economic development of the nation as well as electoral value.
In a communiqué by Mr. Ebiakpo Ezebri, State Financial Secretary; Mr Alphonsus Feh, State Assistant Auditor and other officials, they said as loyal party members, "Delta Ijaw APC members waited patiently with the hope that this anomaly would be corrected. Our hopes were shattered with the recent release of appointments into 209 Federal Boards consisting of Chairmen and 1,258 board members contained in the Federal Government's press statement of December 29, 2017, with no Delta Ijaw.
"Delta Ijaw territory accounts for over 40% of crude oil and gas output of Delta State. On electoral value, we have 40 out of 87 electoral wards of Delta South senatorial district with the Isoko 24, Itsekiri 17 and Urhobo 6. Also out of the 10 federal constituencies of Delta State, the Ijaw occupy two, namely Burutu and Bomadi/Patani and a third of Warri federal constituency.
"Delta Ijaw APC has many qualified members that can be appointed into any position of responsibility in the country."
That in view of the above and in line with the principle of equity and fairness enshrined in the Constitution of the All Progressives Congress, President Muhammadu Buhari and the National leadership of the All Progressives Congress to urgently address this monumental injustice by appointing Delta Ijaw APC members into various boards".
" That only a corrective action by the President and the National Leadership of the Party can assuage the very strong feeling of alienation in the Delta Ijaw APC family. We also passed a vote of confidence on President Muhammadu Buhari and the National leadership of the All Progressives Congress".