By Nwafor Sunday
Following the 21/21 and 7/7 win by All Progressives Grand Alliance, APGA in the just concluded Anambra gubernatorial and Central Senatorial election respectively, the National Coordinator APGA Media Warriors Forum, Evang Chinedu Obigwe, on Wednesday said that the party will use the forthcoming 2019 general election to show that Igbo are determined to reclaim their lost political glory.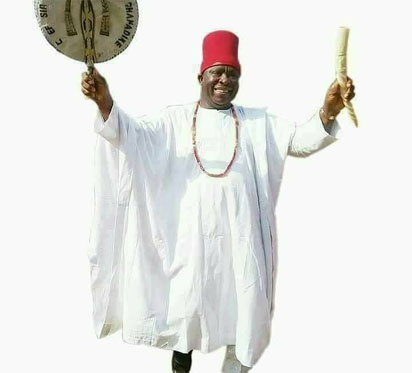 Obigwe who said this in statement in Awka equally stated that All Progressives Congress, APC, is risking their 2019 chances following the killings of many innocent people by suspected Fulani herdsmen in some part of the country.
Reacting to the Senatorial re-run that favored the victorious 'Victor Umeh', Obigwe said, the election is a 'new dawn for Igbo'.
In his words "As Victor Umeh broke the jinx of APGA being rigged out in Anambra senatorial re-run, so shall it be difficult for election riggers to manipulate and steal Anambra electorate mandate in the forthcoming 2019 election", he said.
In his further statement, Obigwe congratulated Umeh on his well deserved victory and expressed his confidence on his ability to justify the confidence reposed on him by Anambra electorate and Igbo at large.
Obigwe also linked APGA double victory to the divine blessings of God, saying that Obiano's name 'Mmaduaburochukwu' meaning 'Humans are not God' fundamentally brought victory to the party.
He further said that APGA will utilize the 2019 opportunity to reclaim Igbo lost political glory.
In his words, "APGA will use the 2019 general election to proof to Nigerians that Igbo are now determined to reclaim their lost political glory in Nigeria", he said.
Obigwe also said that APGA priority is to reposition Igbo as a political force to reckon with in Nigeria.
He eulogised Governor Obiano's leadership that has proven to be peoples oriented service delivery and not wealth accumulation, urging Anambra people to keep supporting Governor Obiano's administration.