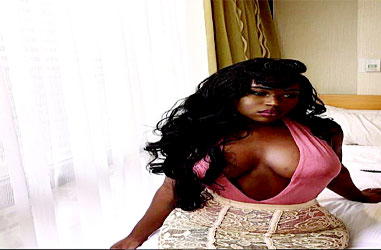 Mararaba (Nasarawa) – Rev. Fr. Stanley Aroh, Parish Priest, St. Rita Catholic Church, Mararaba, has cautioned parishioners against wearing of indecent clothes to the church.

Aroh gave the warning in a sermon to present the parish's New Year resolutions on Sunday in Mararaba, Nasarawa state.
According to him, the House of God is not a social gathering for revealing outfits and body, rather a place to reverence the Almighty with humility and decorum.
He said that indecent dressing to the Church would no longer be tolerated in his parish in 2018.
The priest said that the parish's authority had instructed its personnel at the gate on what to do in cases where parishioners dress indecently to Church programmes.
"In 2018, indecent dressing to the Church will not be tolerated. Be it male or female you should dress well to the church.
"There should be no sagging of trouser, wearing of leggings, spaghetti, mini skirts and any other kind of exposing clothes to the church.
"If you are found wanting, the security at the gate will attend to you; either give you a wrapper to tie or ask you to dress properly. So let's avoid embarrassment, please."
The Priest also called for unity among parishioners to enhance spiritual and physical growth of the parish.
Mrs Jane Okoye, one of the parishioners, who commended the priest for taking such decision, stated that indecent dressing to Church programmes show disregard for God.
According to Okoye, a Christian, who knows that he or she is coming to the Church, should not wear skimpy clothes because the Church is a place of worship, not a night club.
She noted that, she cannot fathom why people with right state of mind should dress indecently to Church because "it is uncalled for".
She also urged worshipers to imbibe the culture of dressing decently not just to the Church but other social gatherings because "you are addressed as you are dressed".
"Our body is the temple of God as it is written in the Bible, therefore, we should honour it, by covering up well," Okoye said. (NAN)